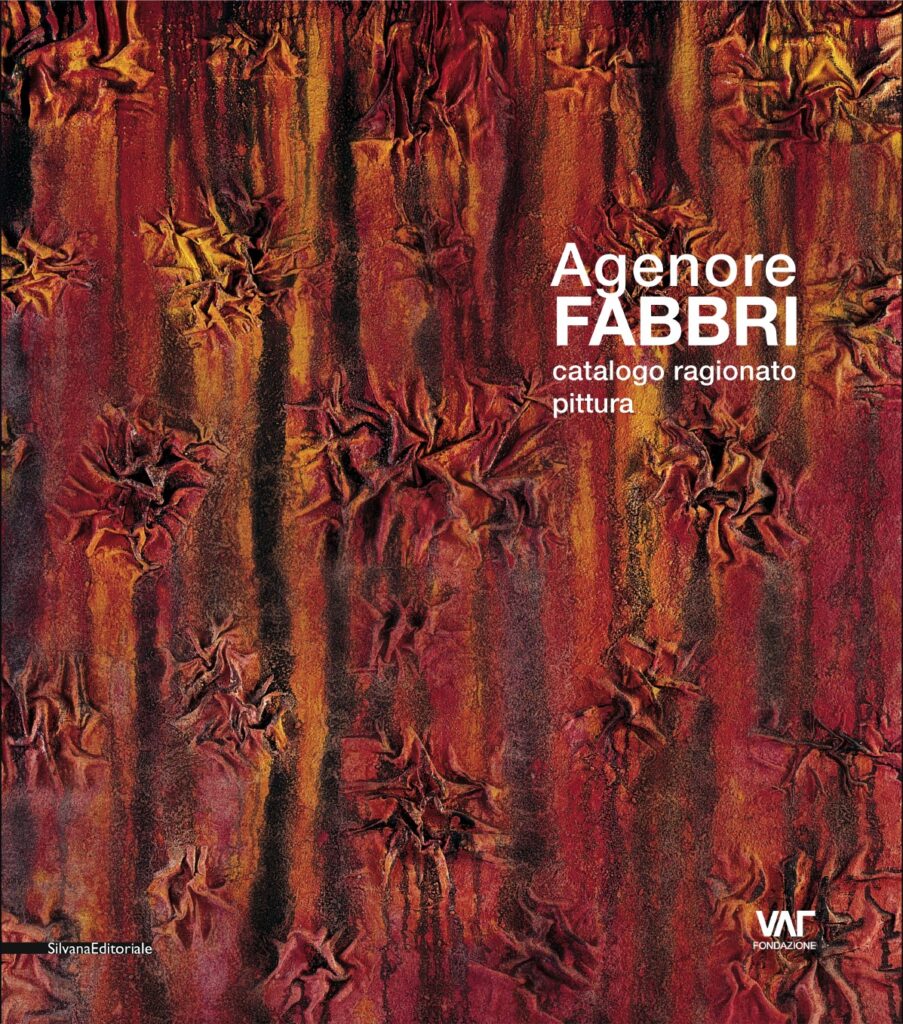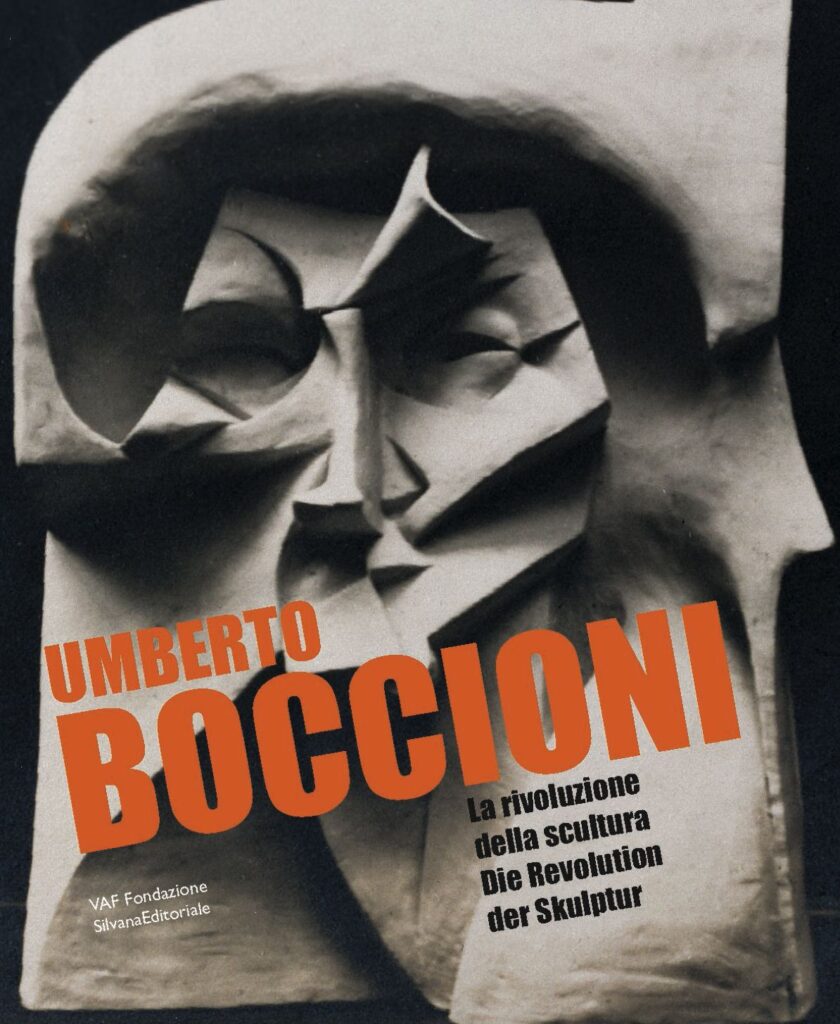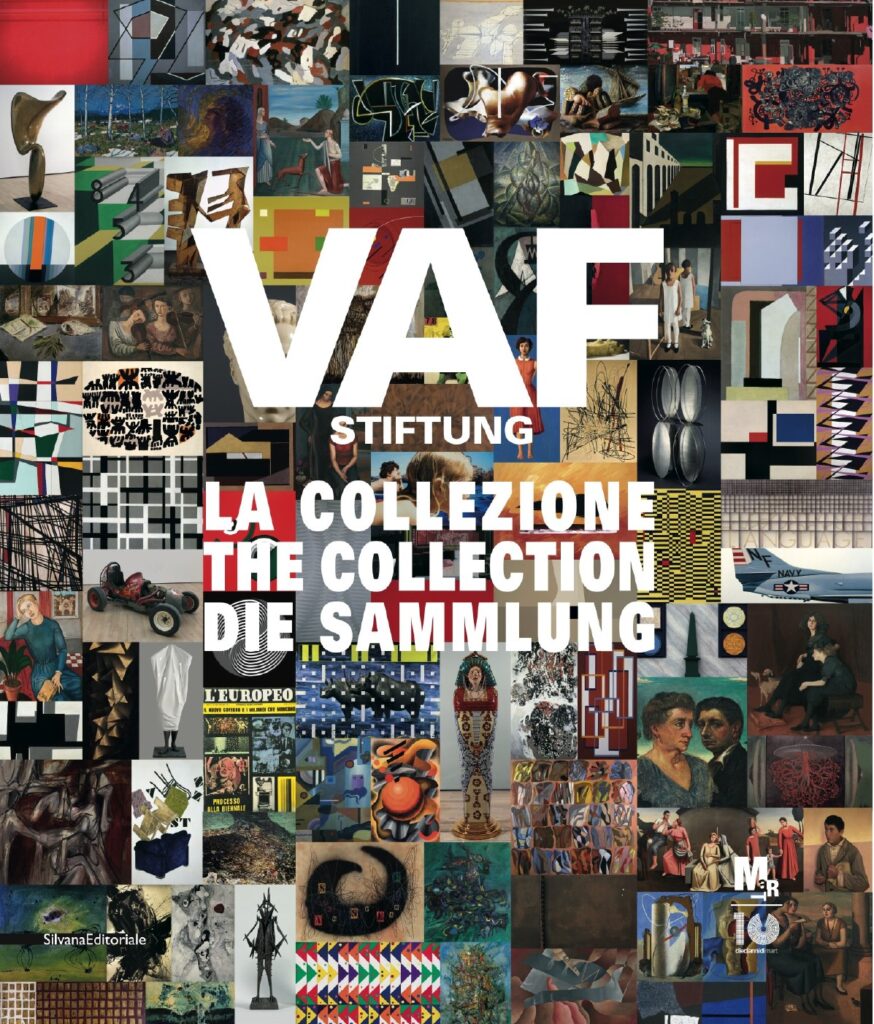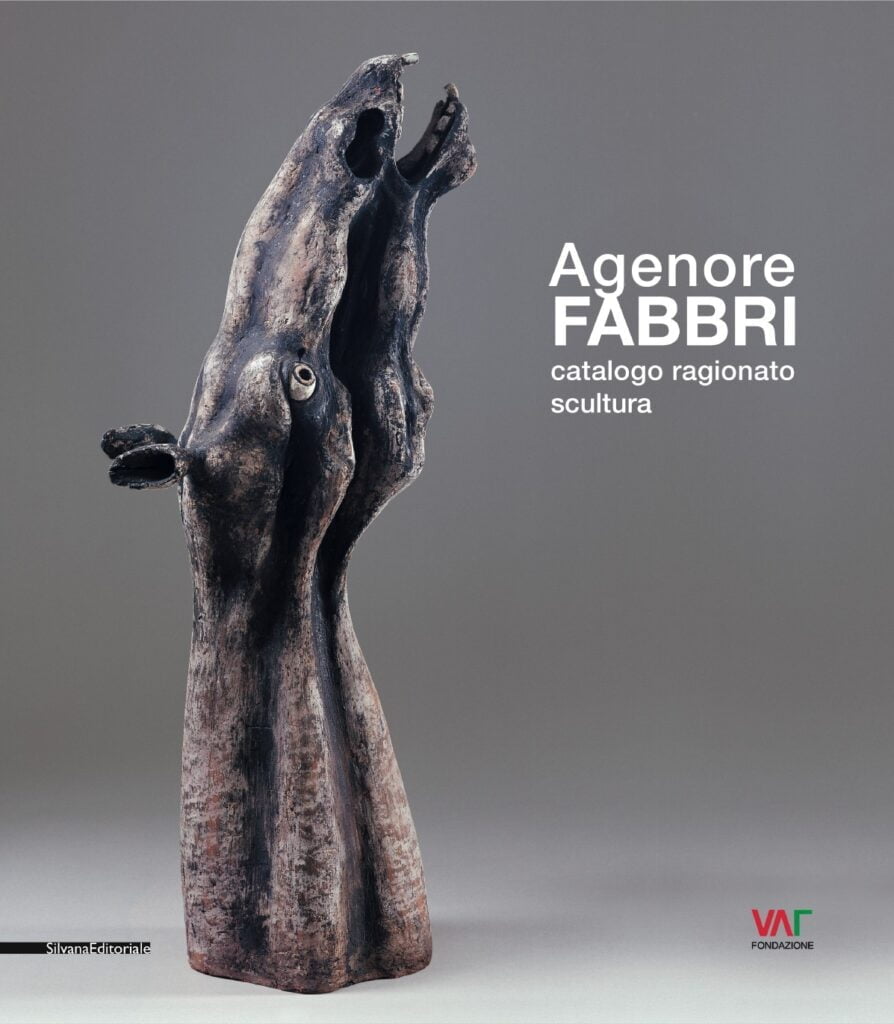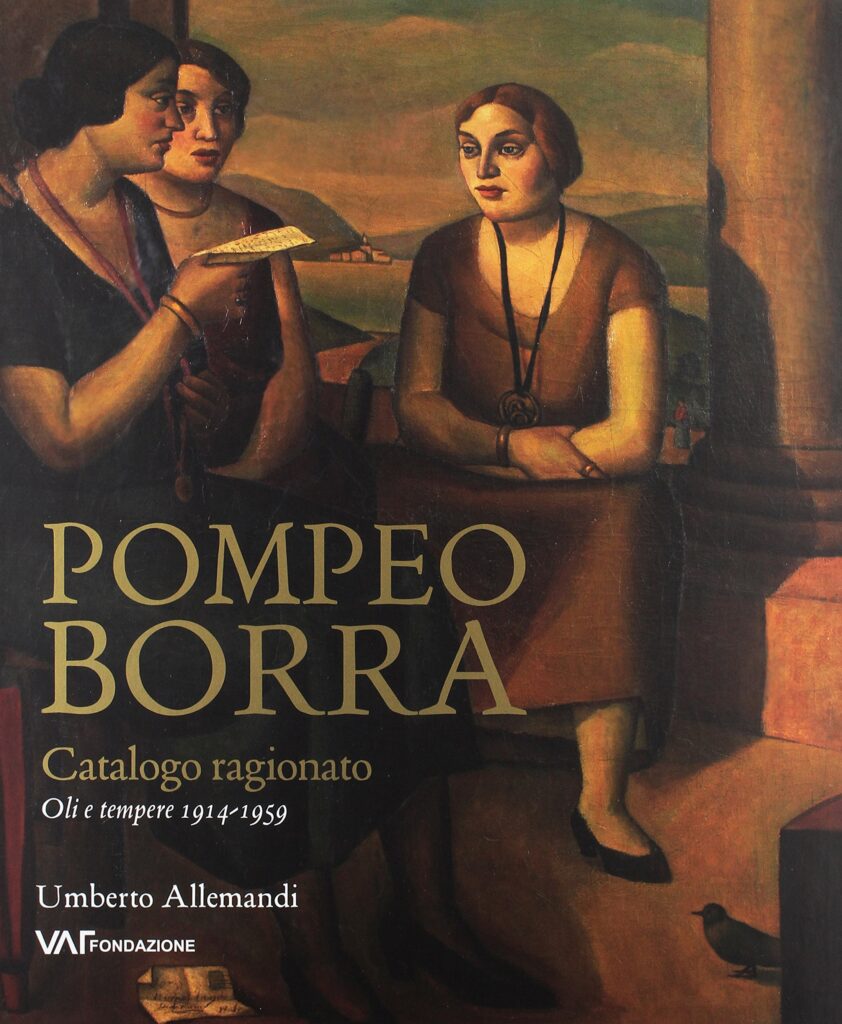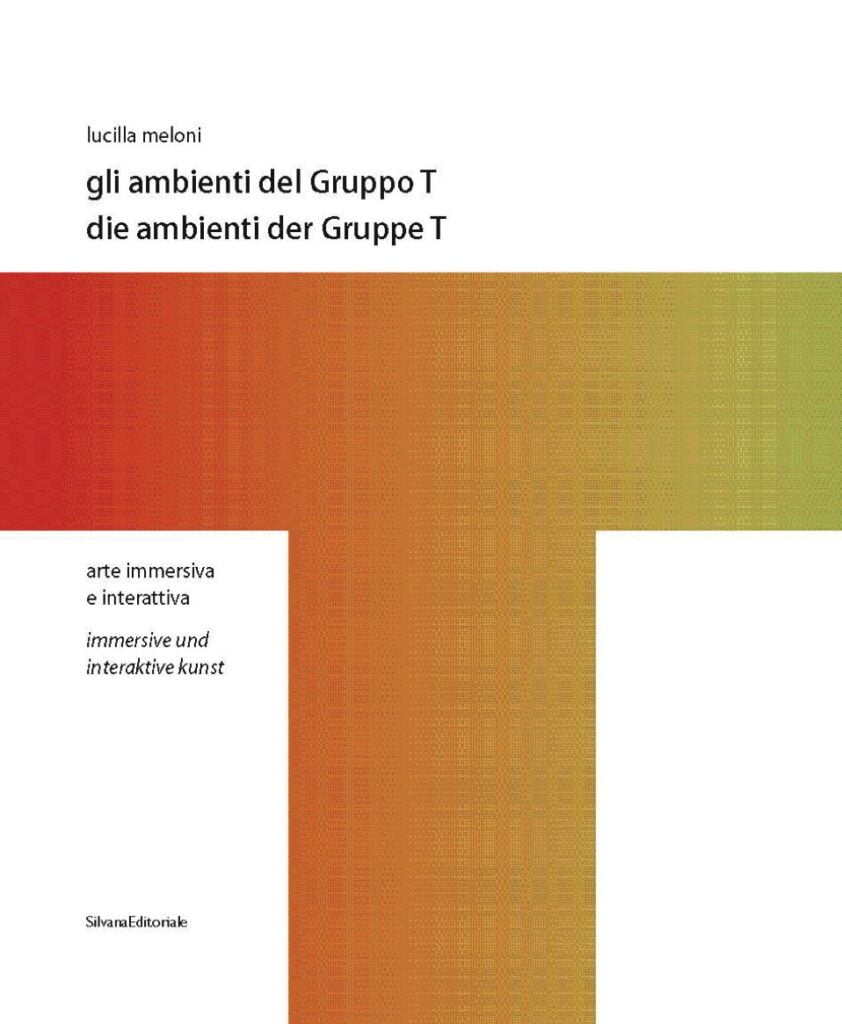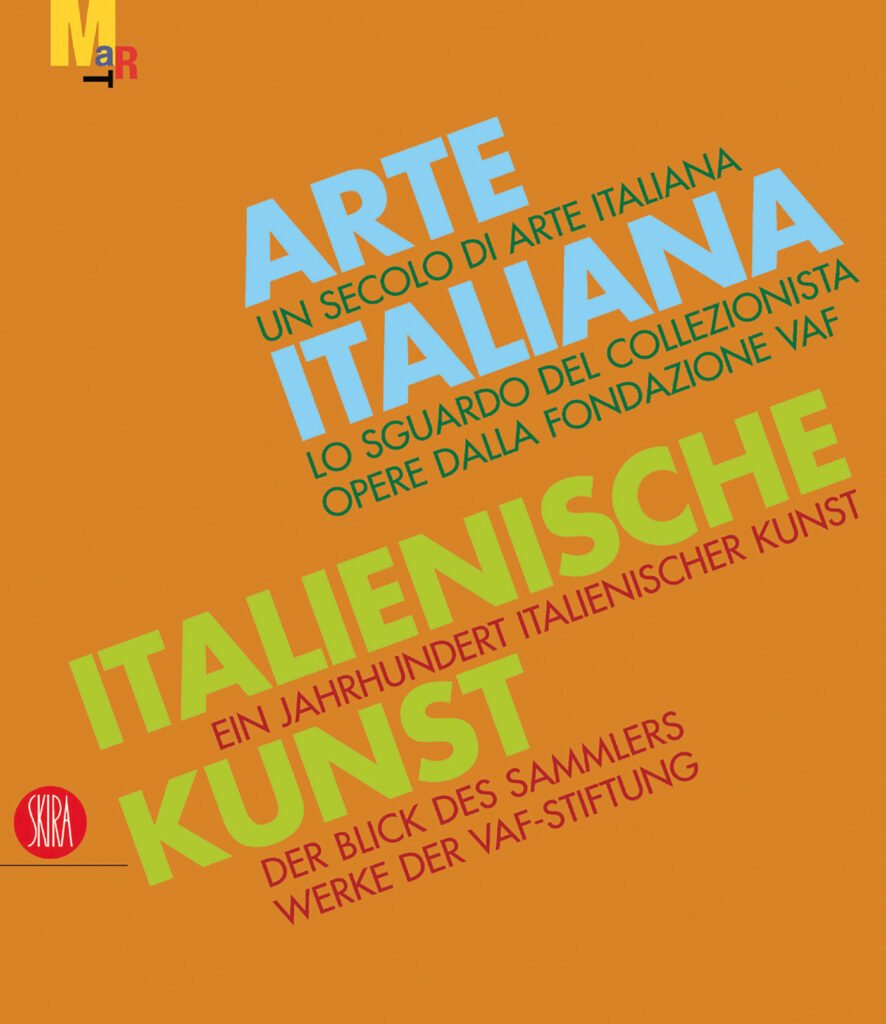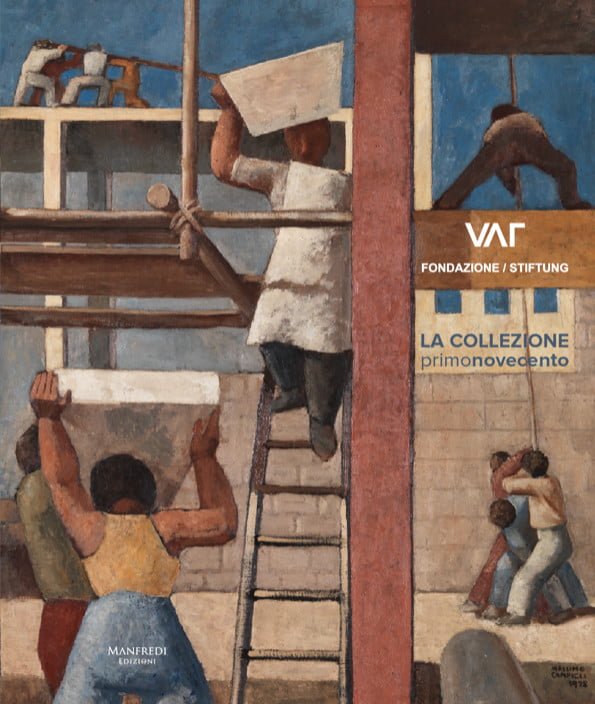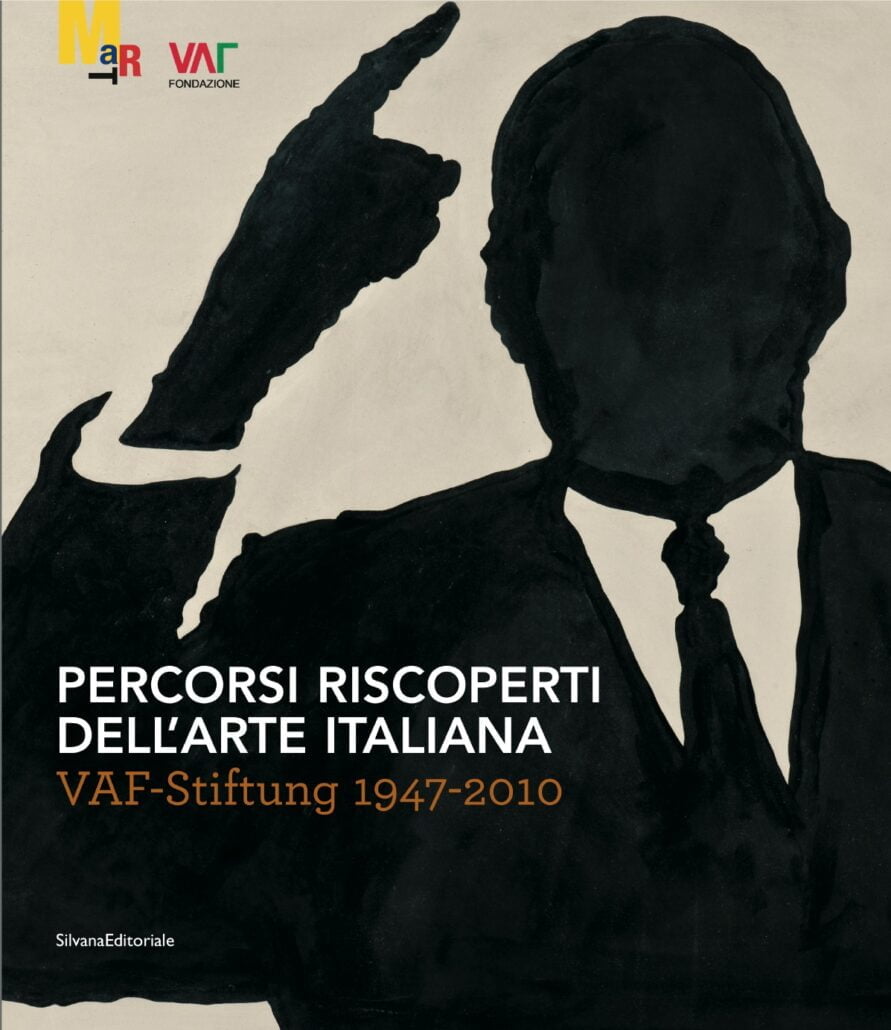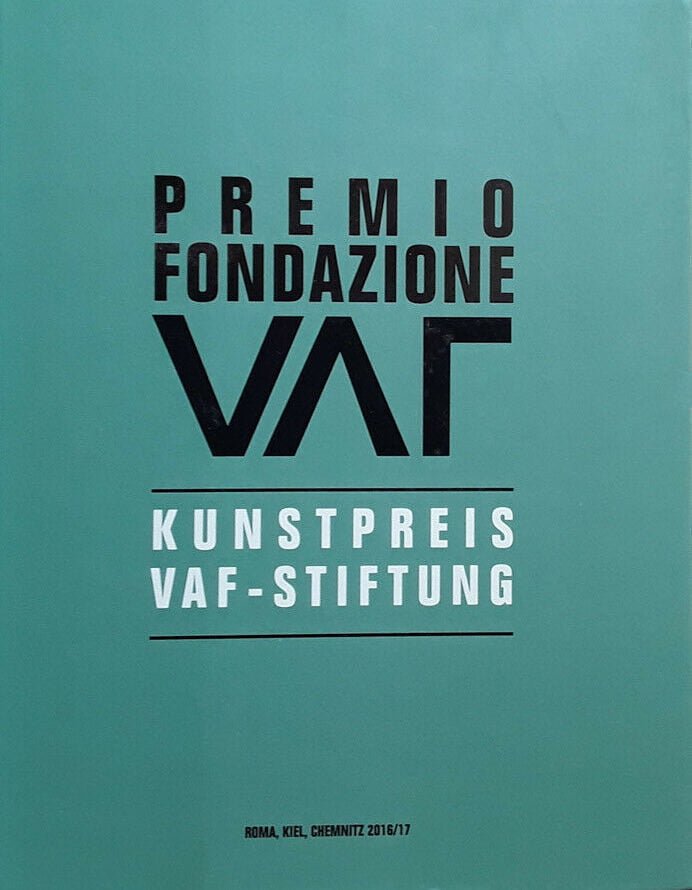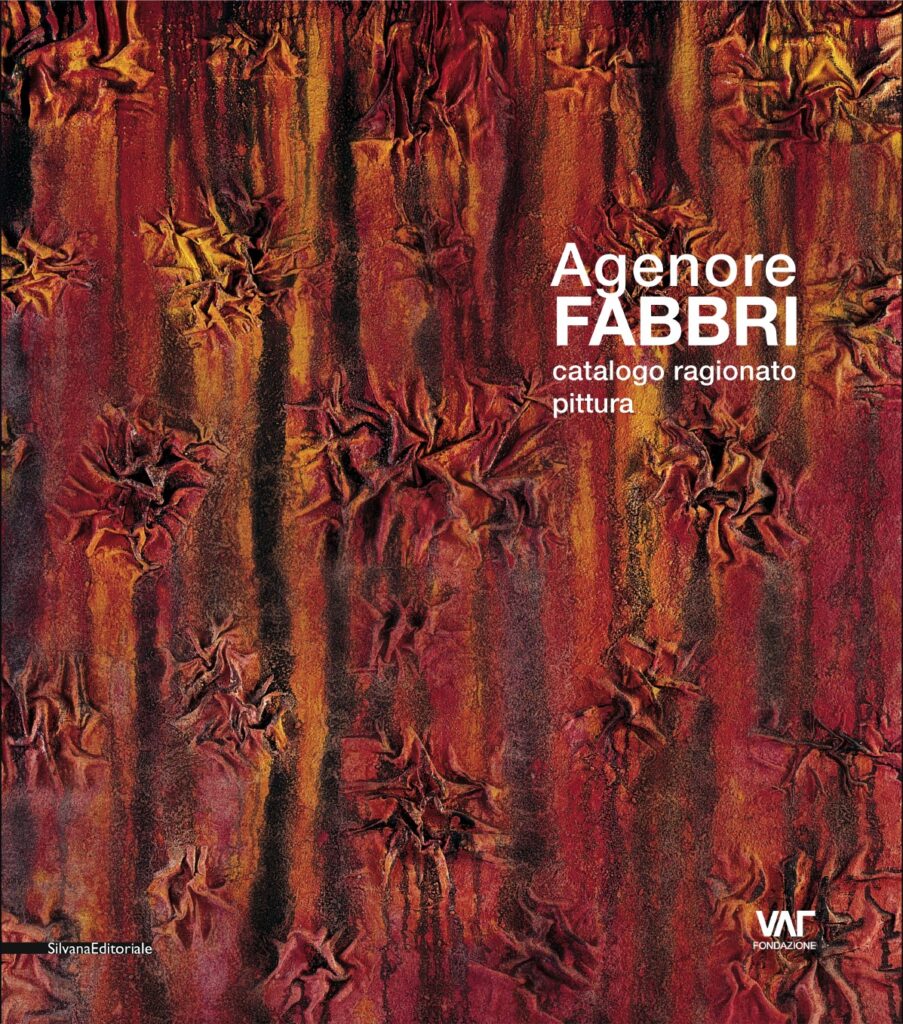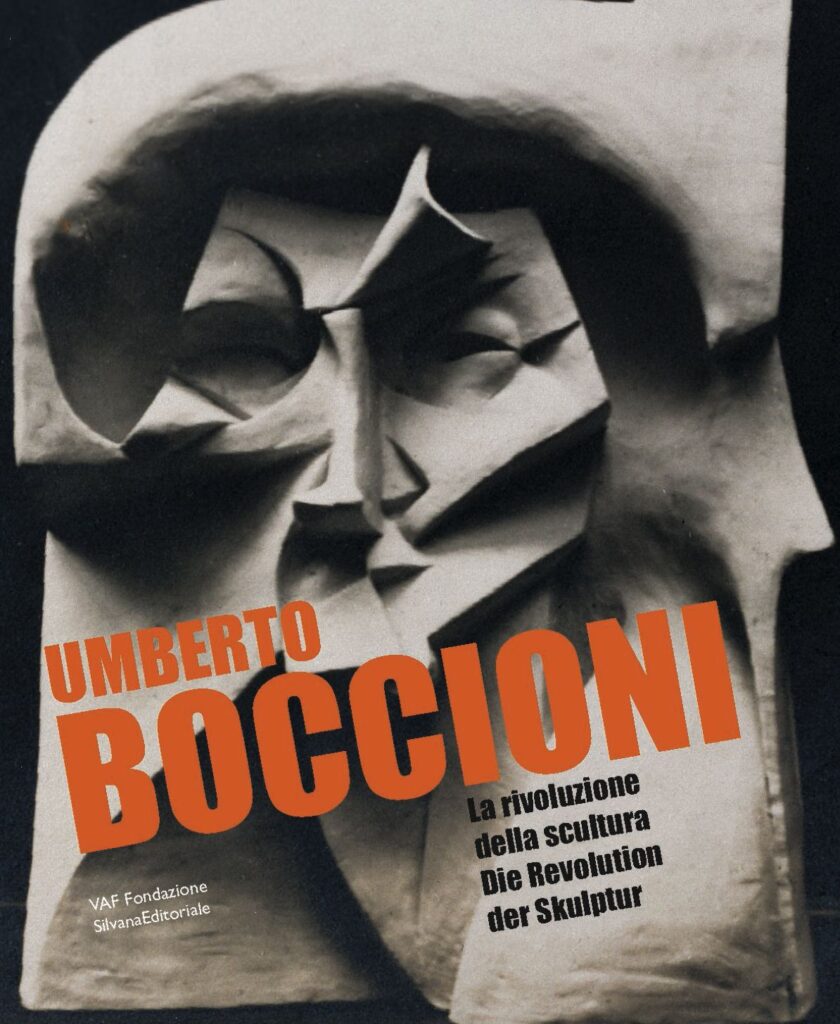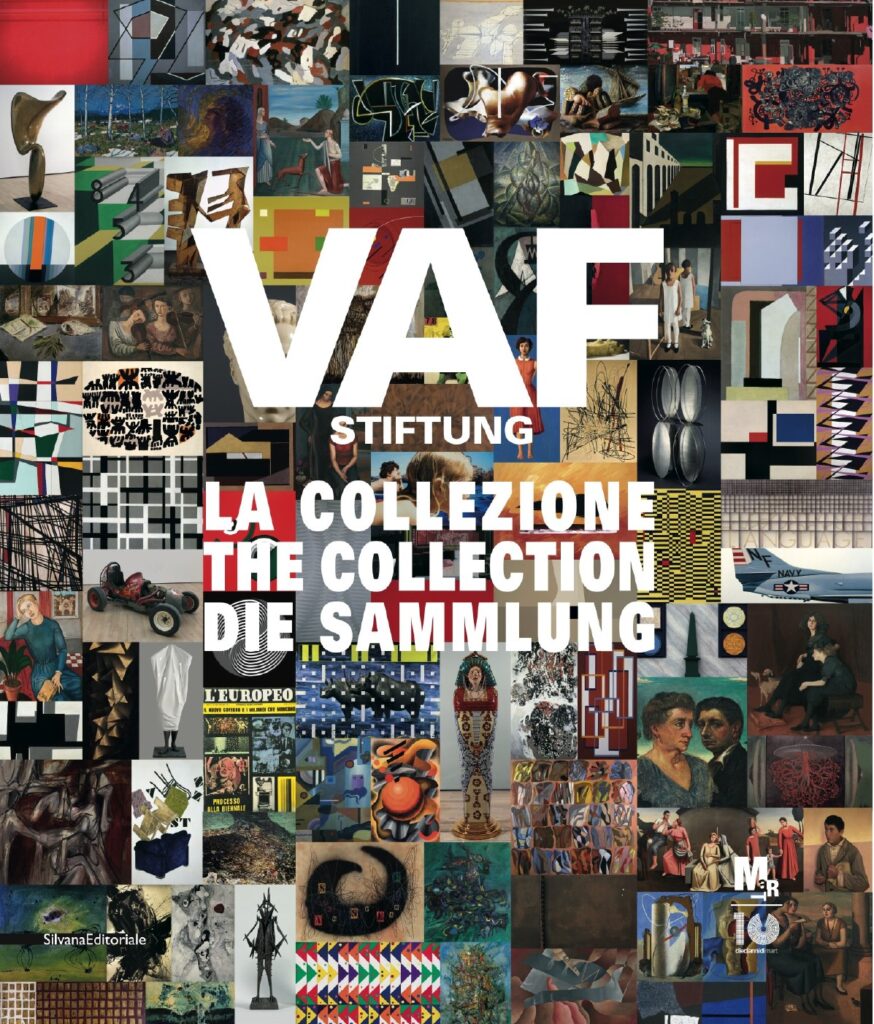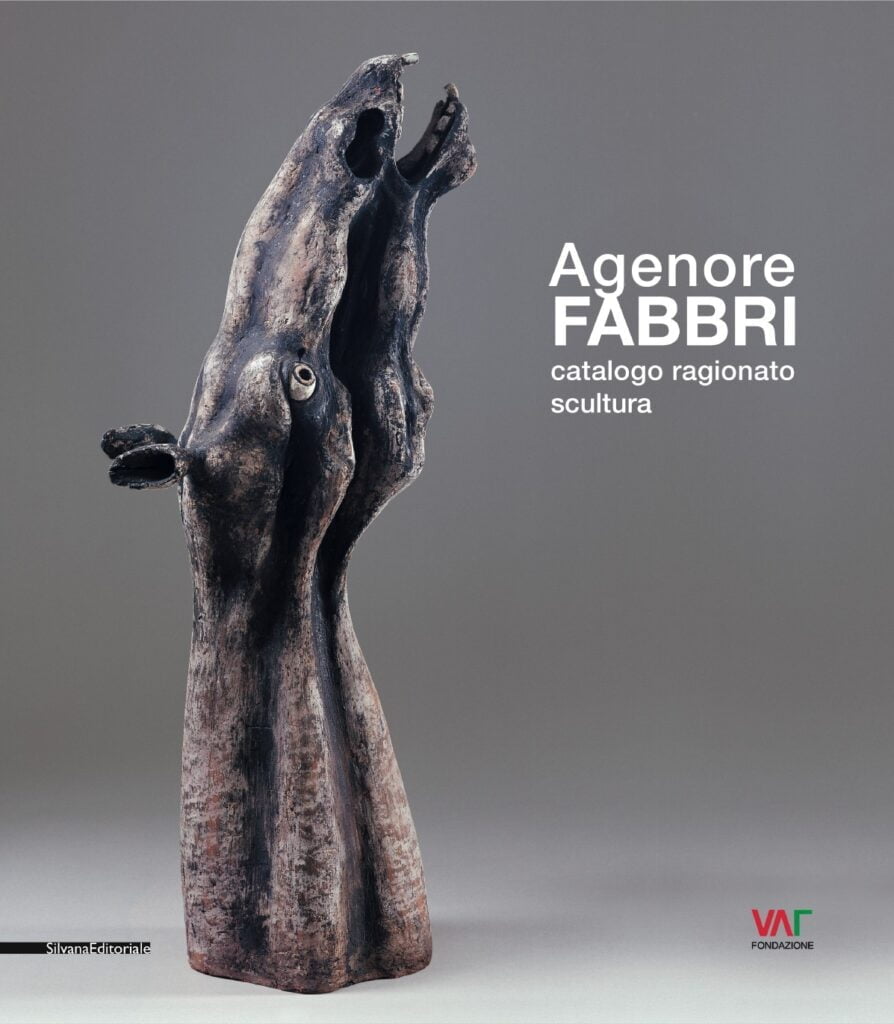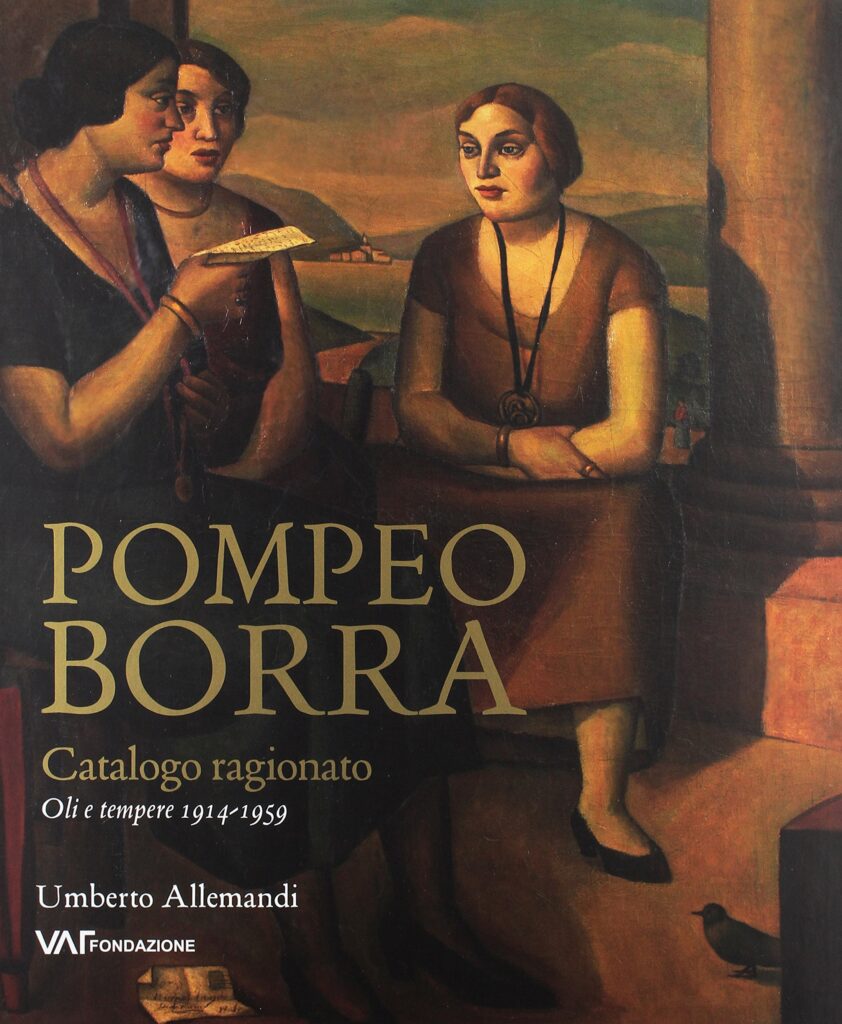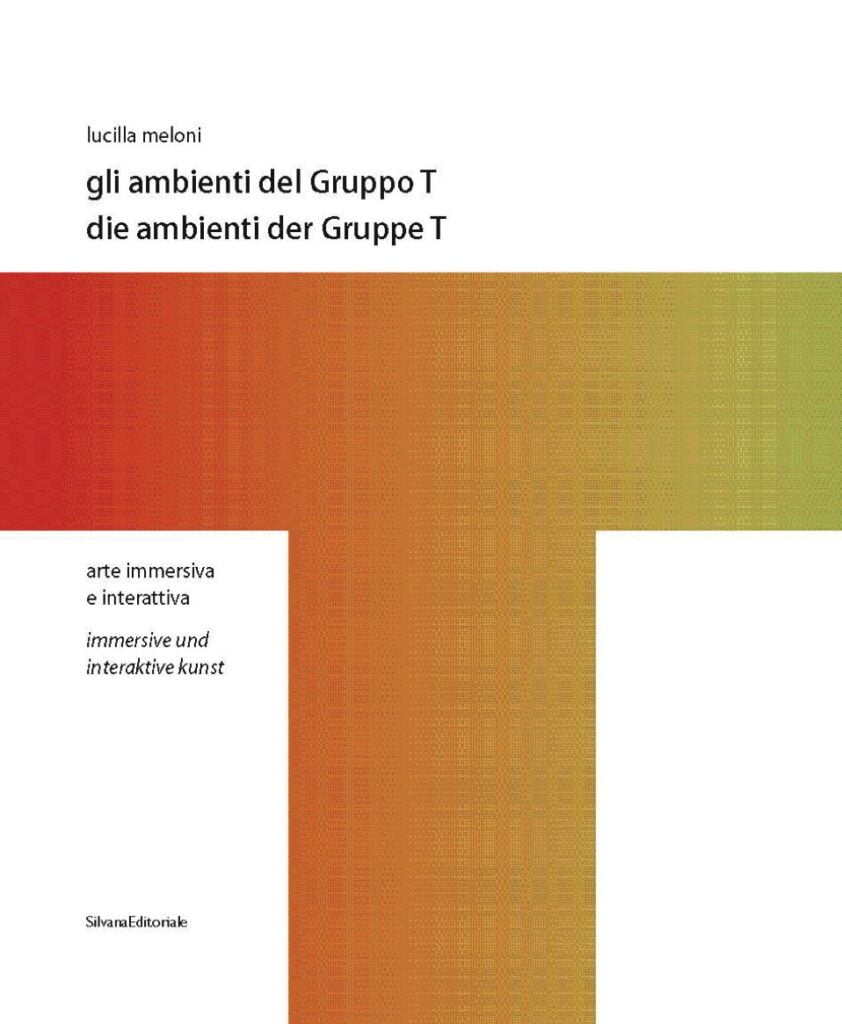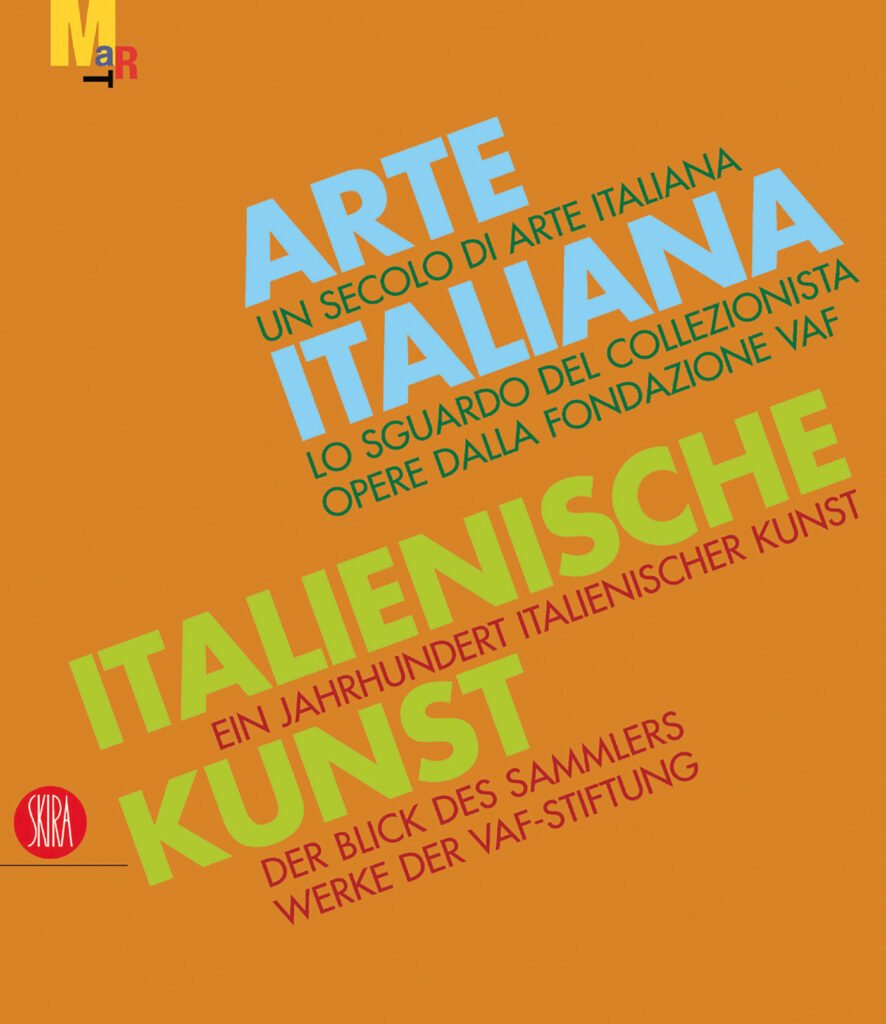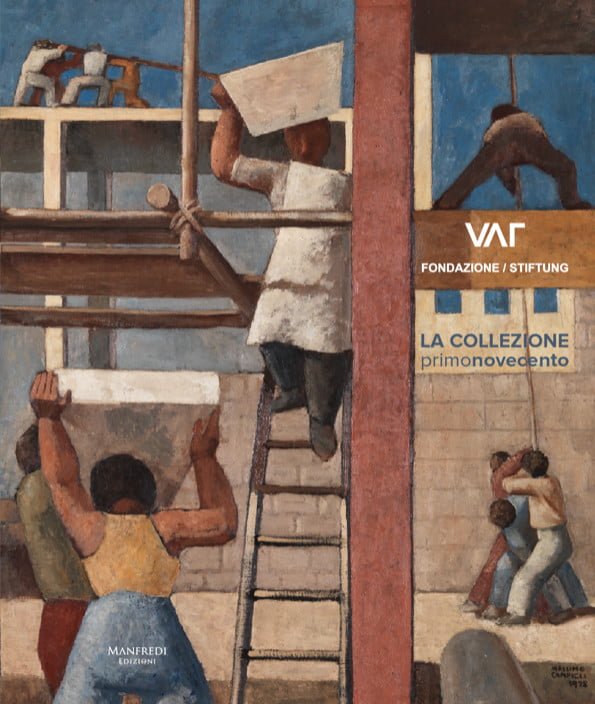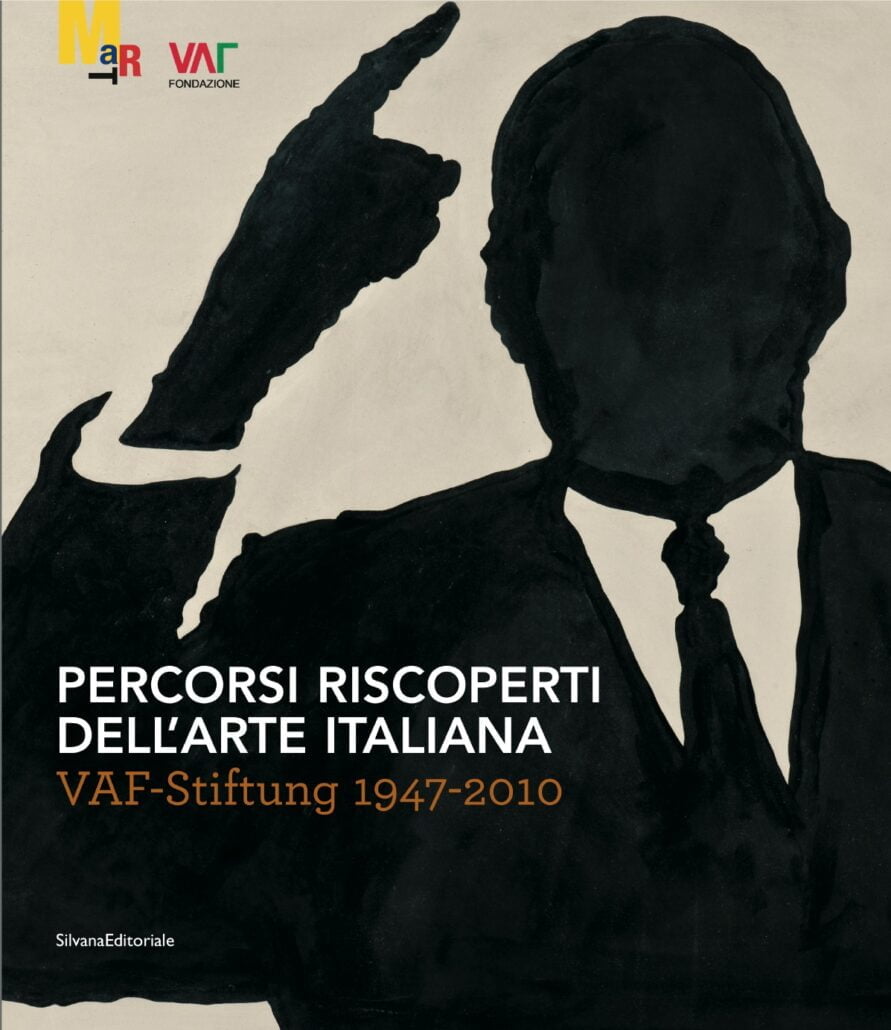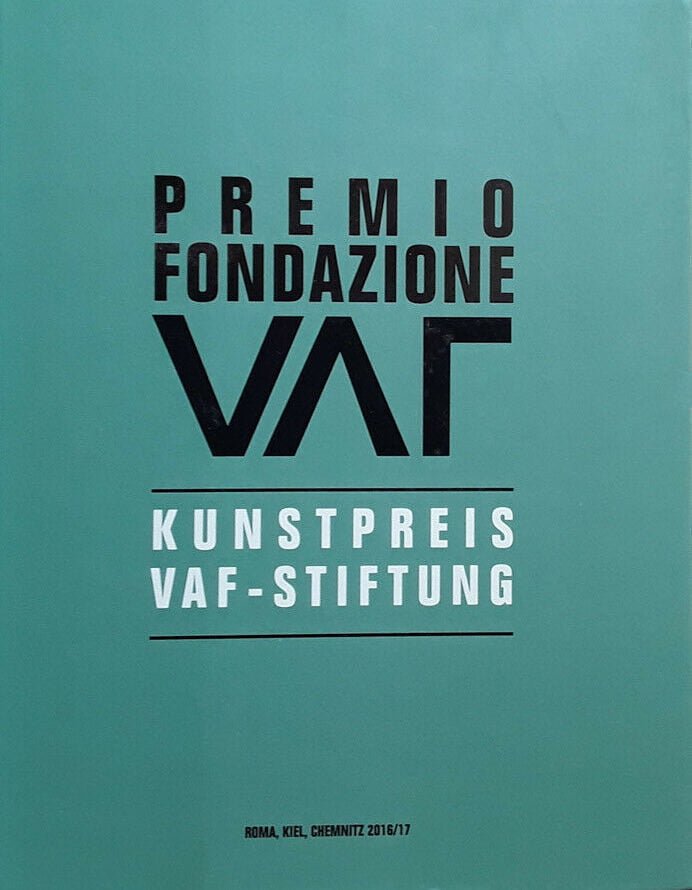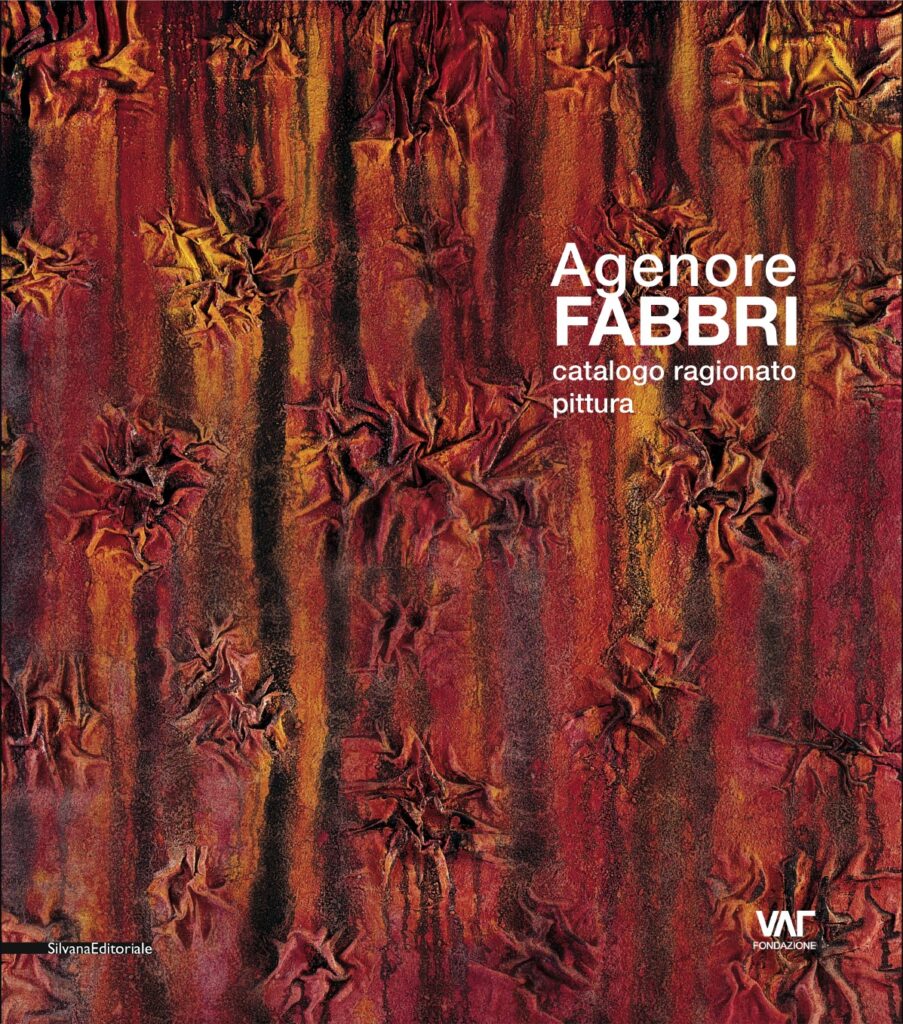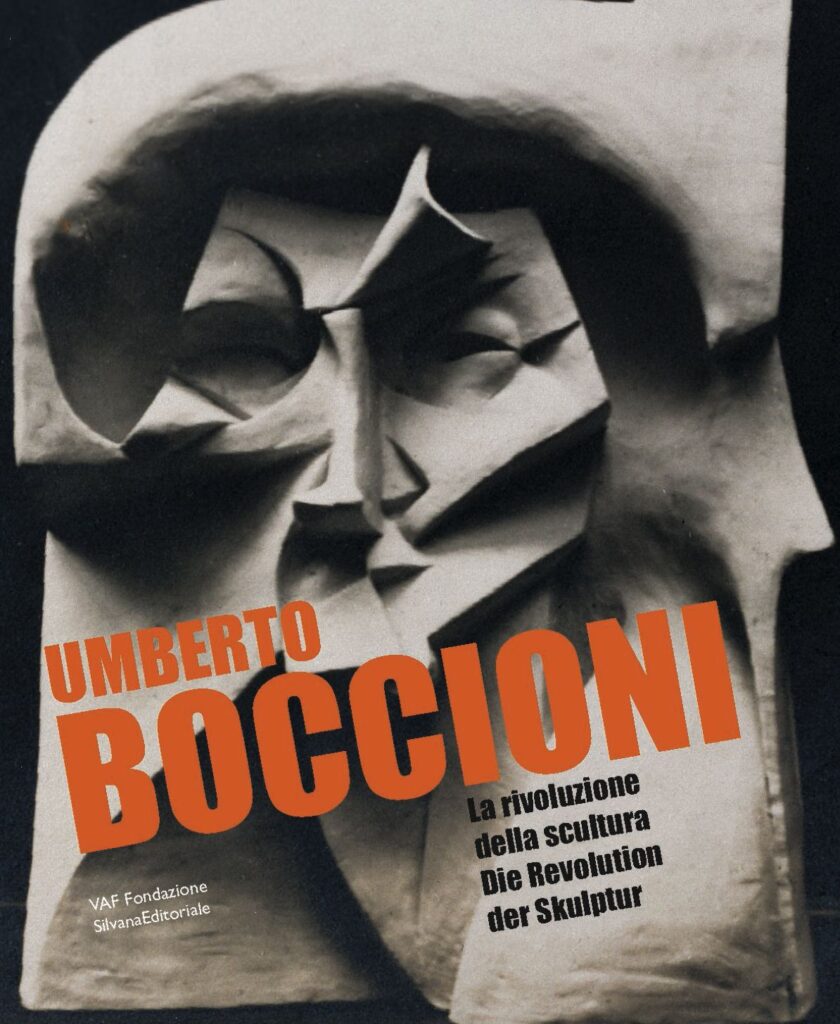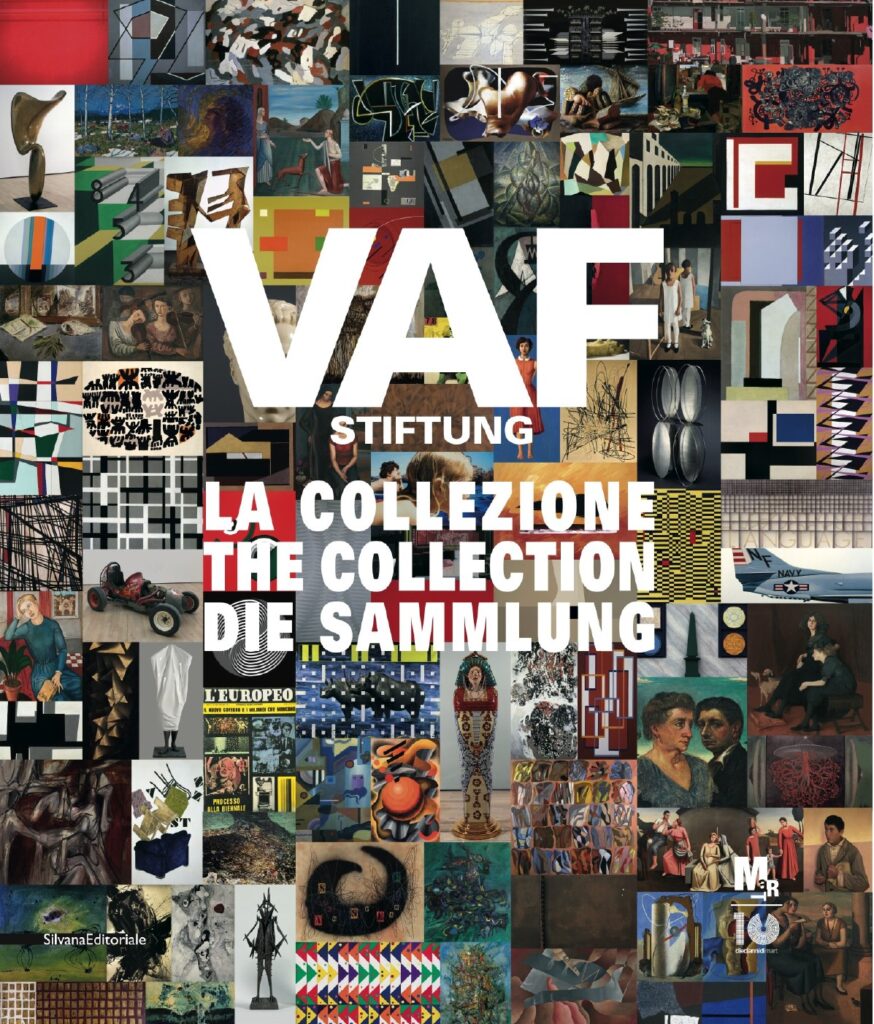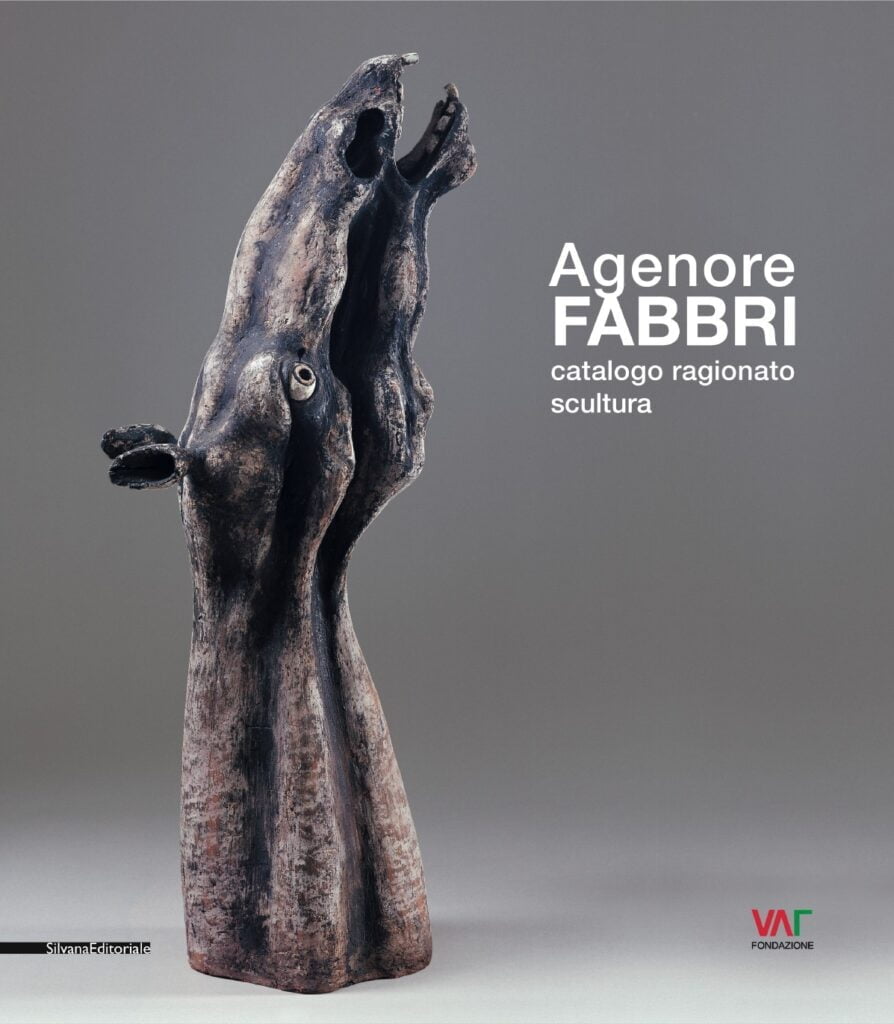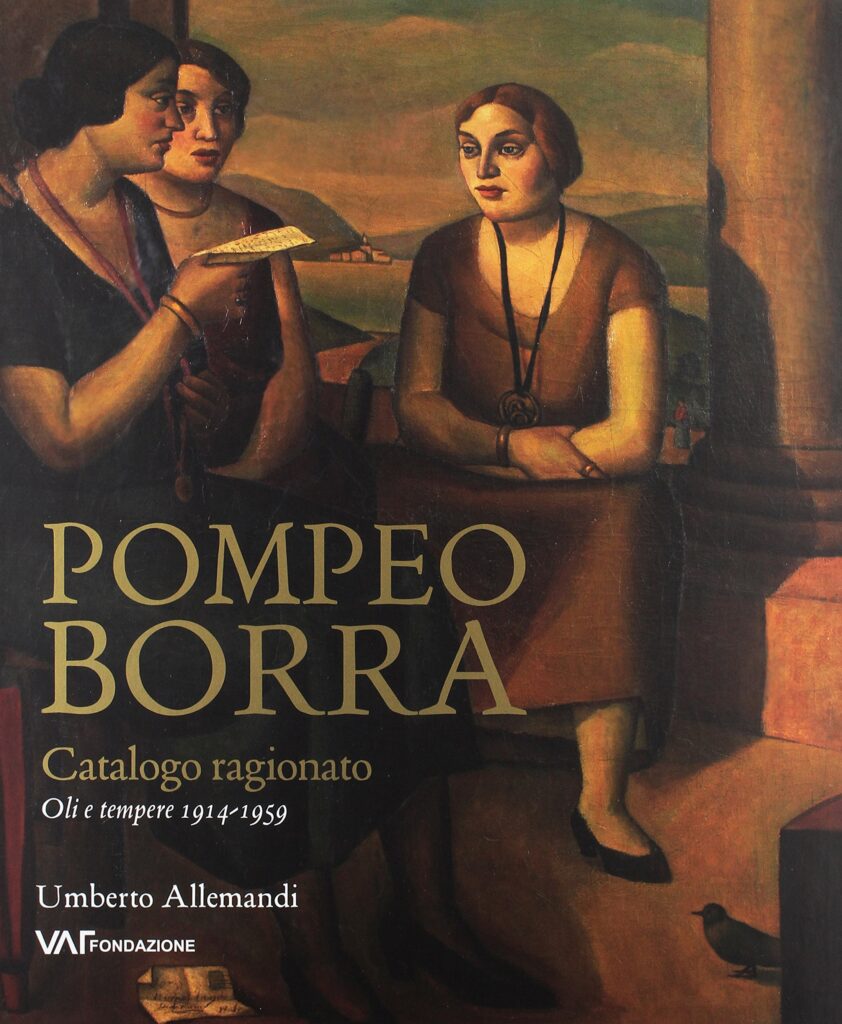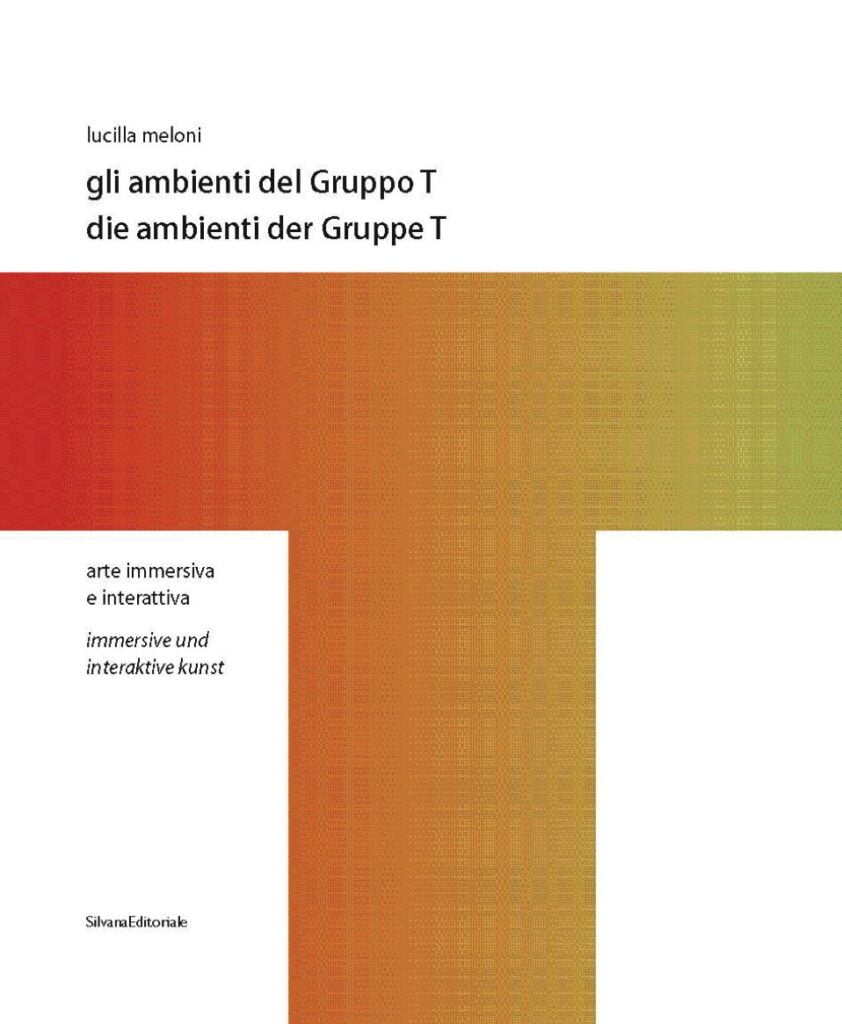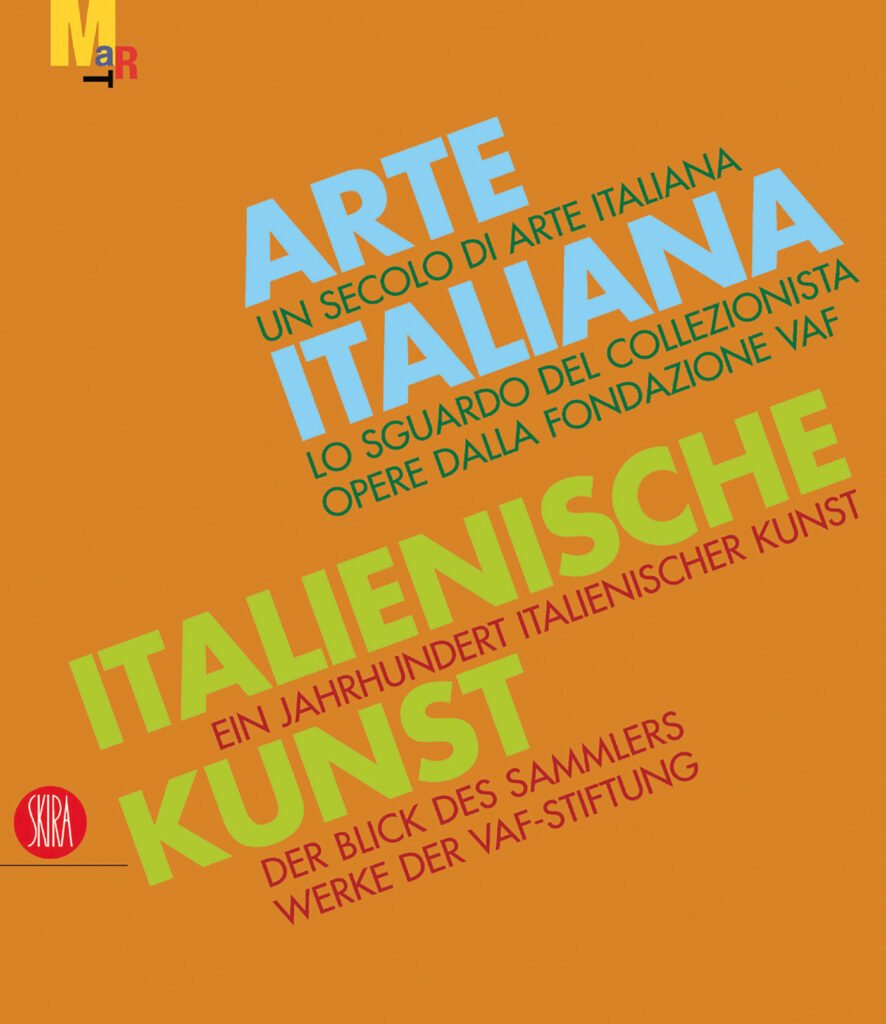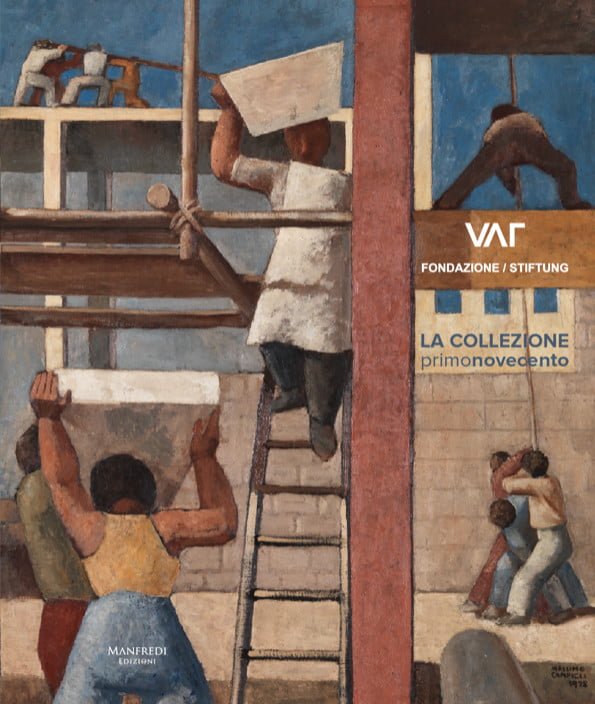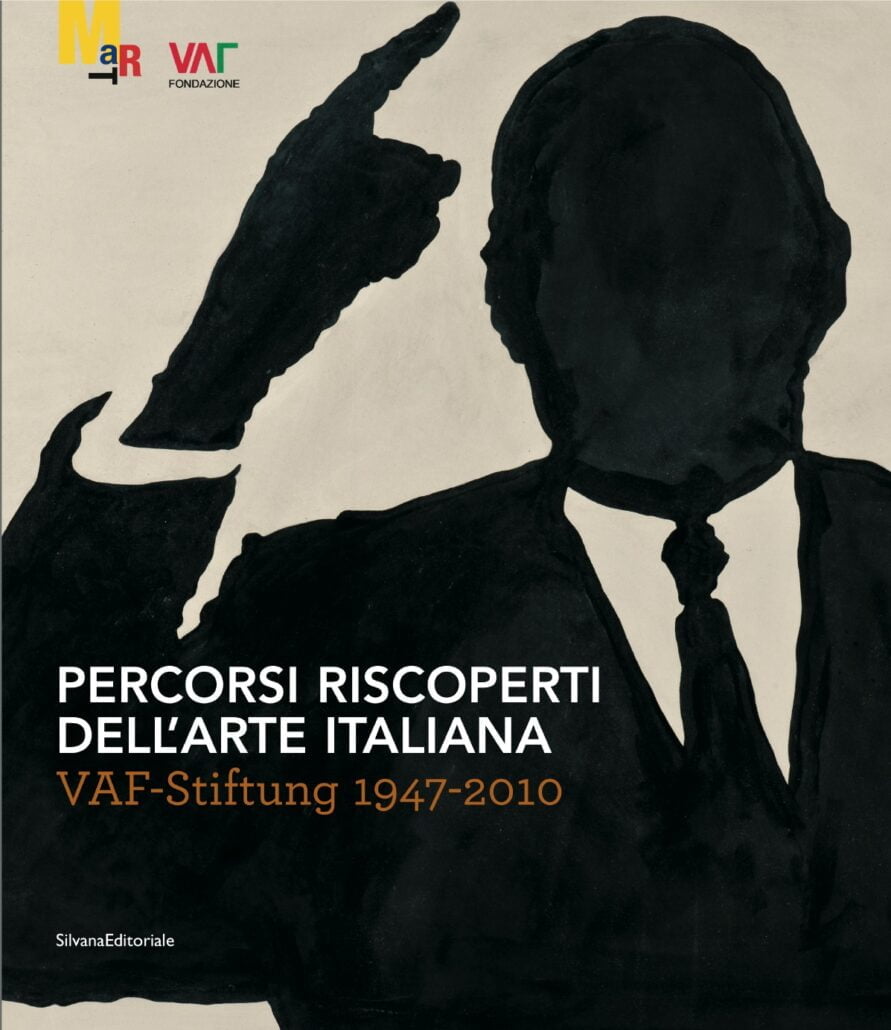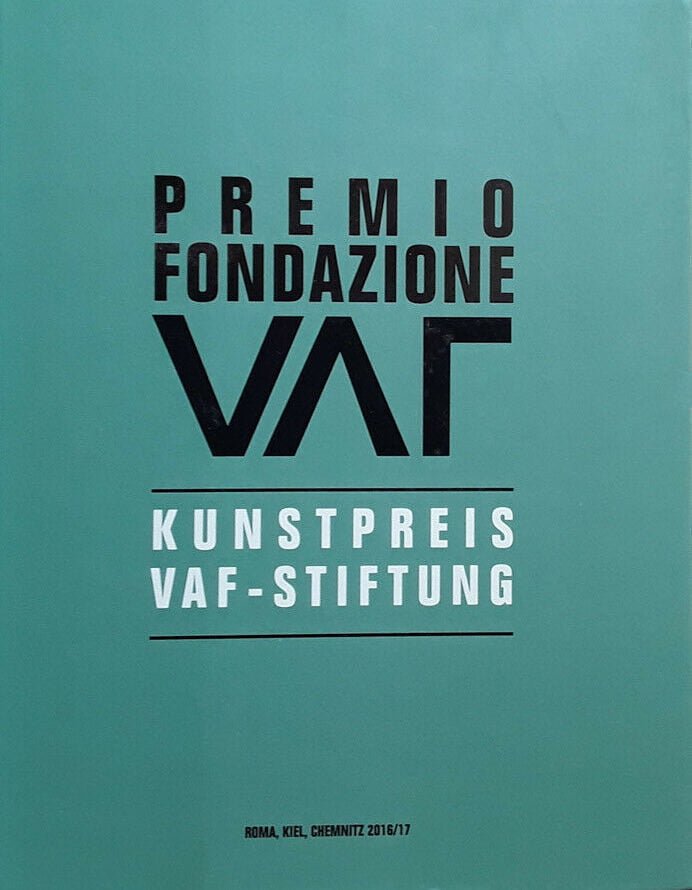 PUBLICATIONS

PUBLICATIONS

PUBLICATIONS
In addition to the exhibition-related book production, the VAF Foundation also makes a name for itself with the publication of two further art-history series of publications. One is a series of monographs covering the work of artist personalities close to the Foundation, as well as thematic contributions to specific forms of modern Italian art. In the other, complete oeuvre catalogues of the entire oeuvre of artists or comprehensive general catalogues of collections are compiled and published. In this last-named series, the opulent, 740-page general catalogue of the VAF collection was published in 2012, in which all of the Foundation's own works are documented in text and images.
However, the constant expansion of the collection has made it necessary that a completely new publication of the complete catalogue is currently in preparation. This will appear in three parts, with the first part being published in 2021 and consisting of an illustrated book and an explanatory book, for which Dr. Daniela Ferrari is responsible.
Art-historical and publishing matters, which are the guidelines for most of the publications, are characterised by the fact that the content focuses on artistic movements, groups and activities that could be described as forgotten or suppressed. For example the "N Group", the "MID Group", the "Mec Art" or "Pittura analitica".
Bilingual principles
In accordance with the bilingual principles of the VAF Foundation, all of these very high-quality printed works are always bilingual in Italian and in German or English, but trilingual editions including English have already been printed under the aegis of the VAF Foundation.

CATALOGUES

CATALOGUES

CATALOGUES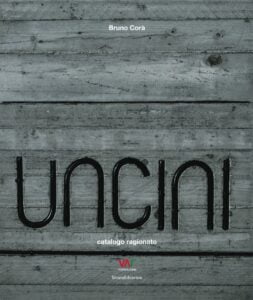 Uncini.
Catalogo ragionato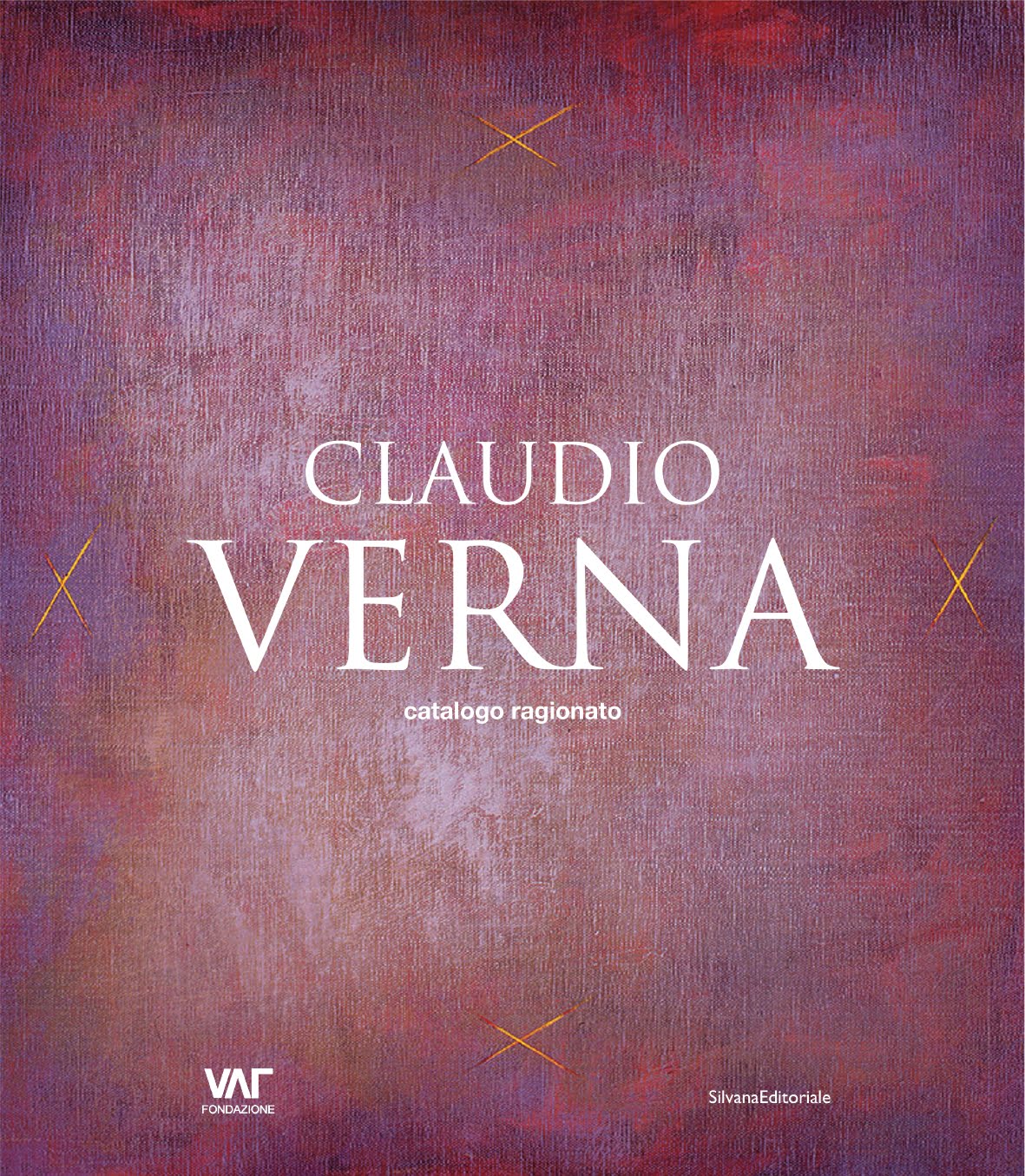 Claudio Verna.
Catalogo ragionato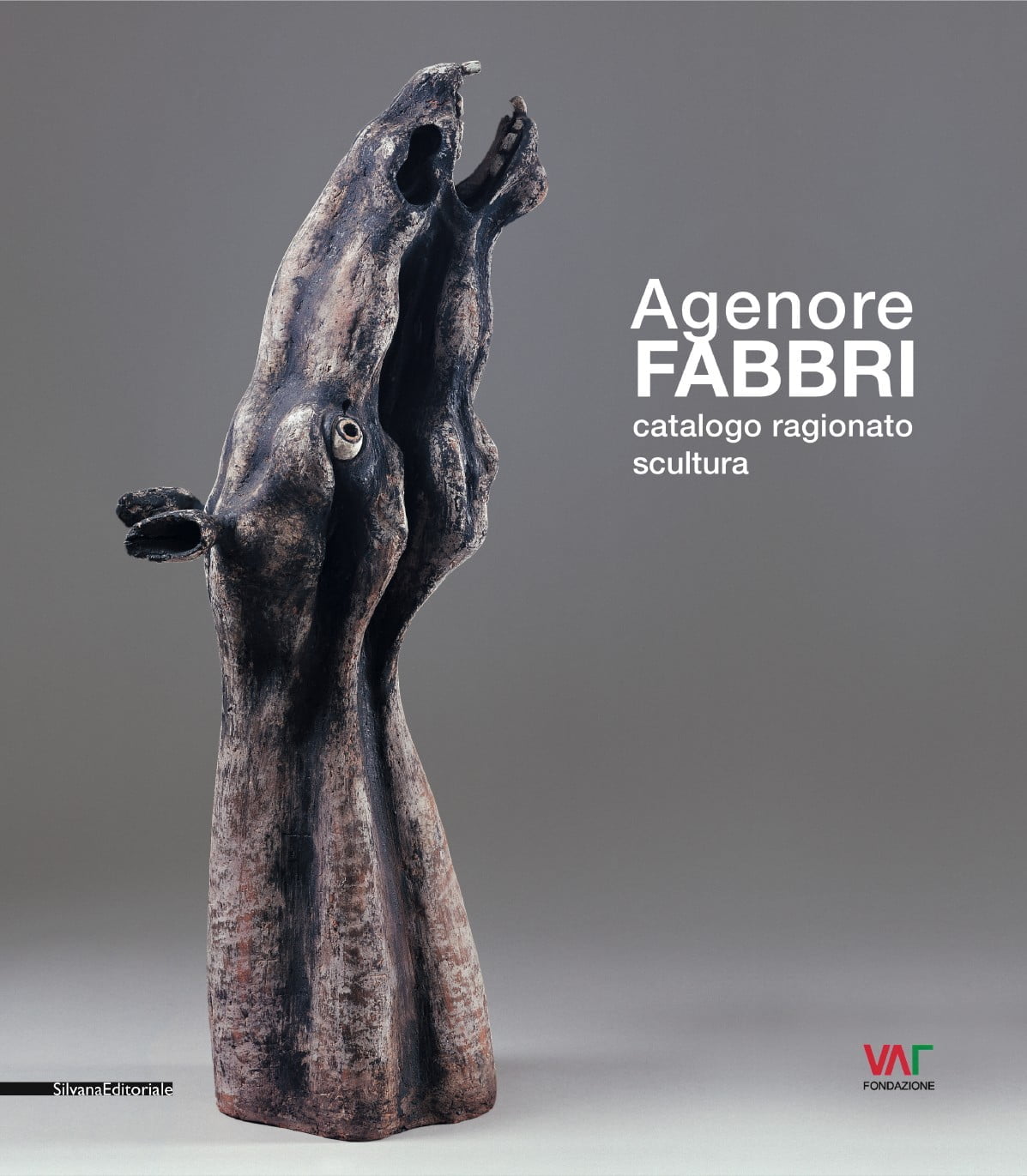 Agenore Fabbri.
Catalogo ragionato.
Scultura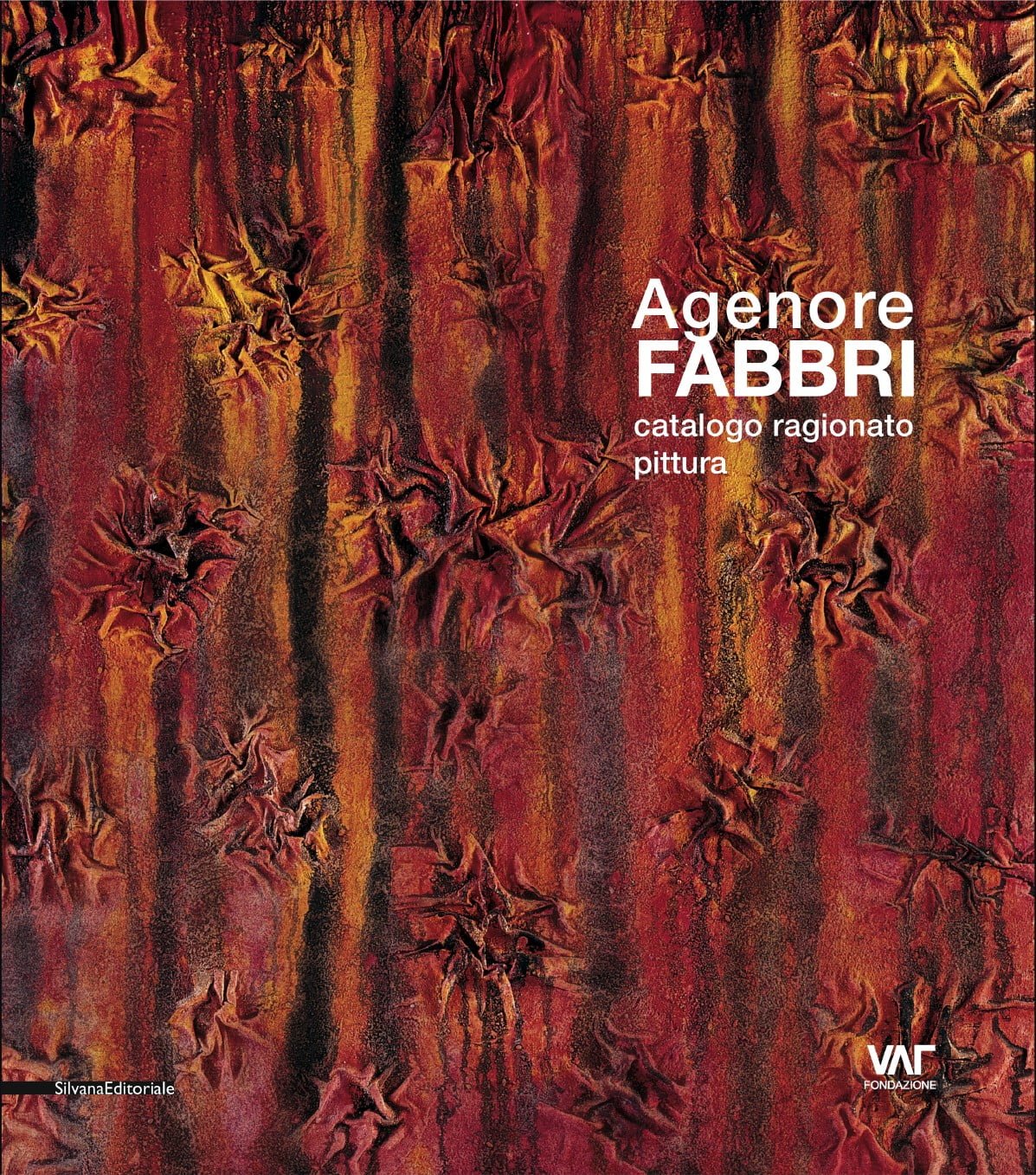 Agenore Fabbri.
Catalogo ragionato.
Pittura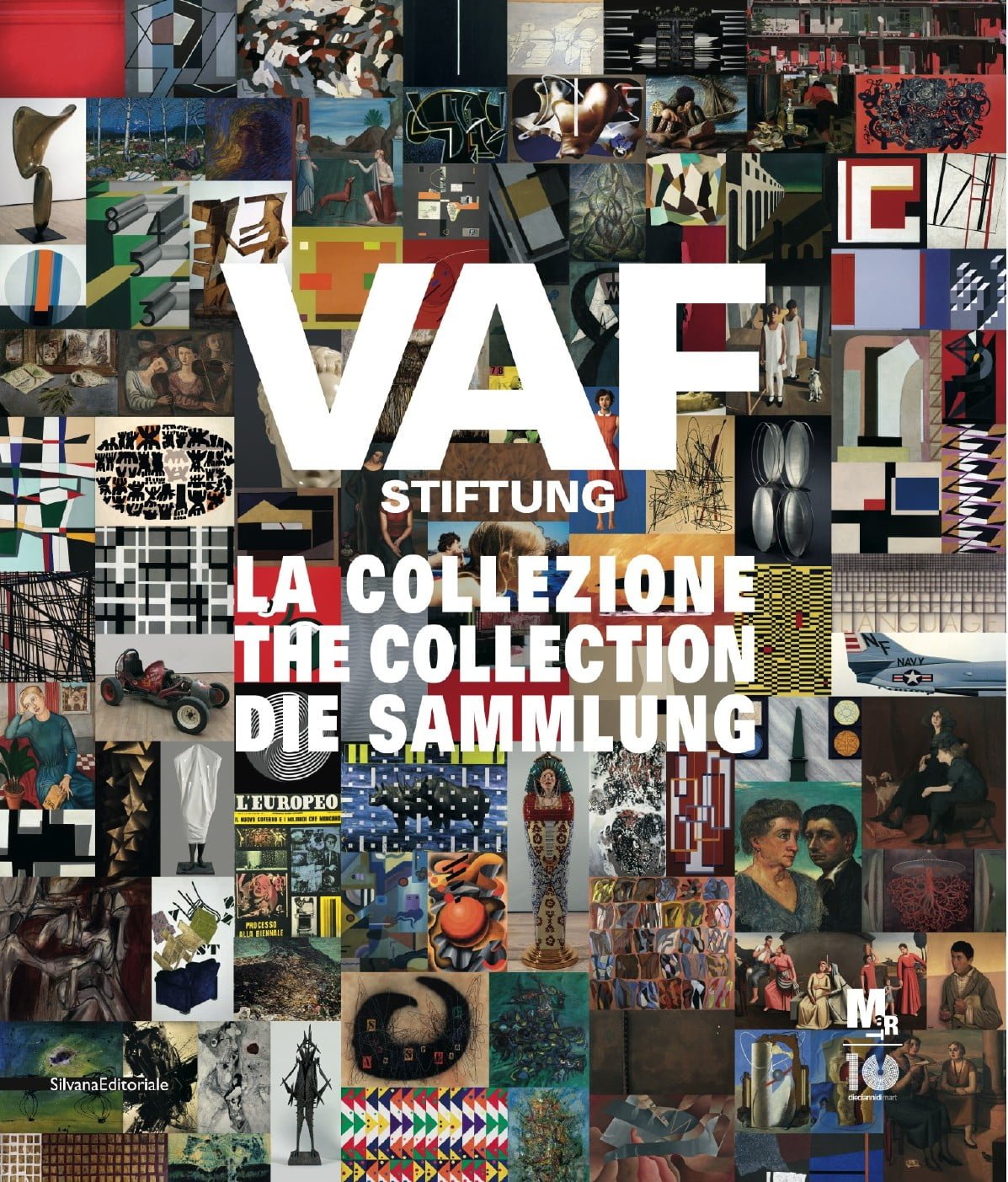 VAF-Stiftung La collezione.
Catalogo generale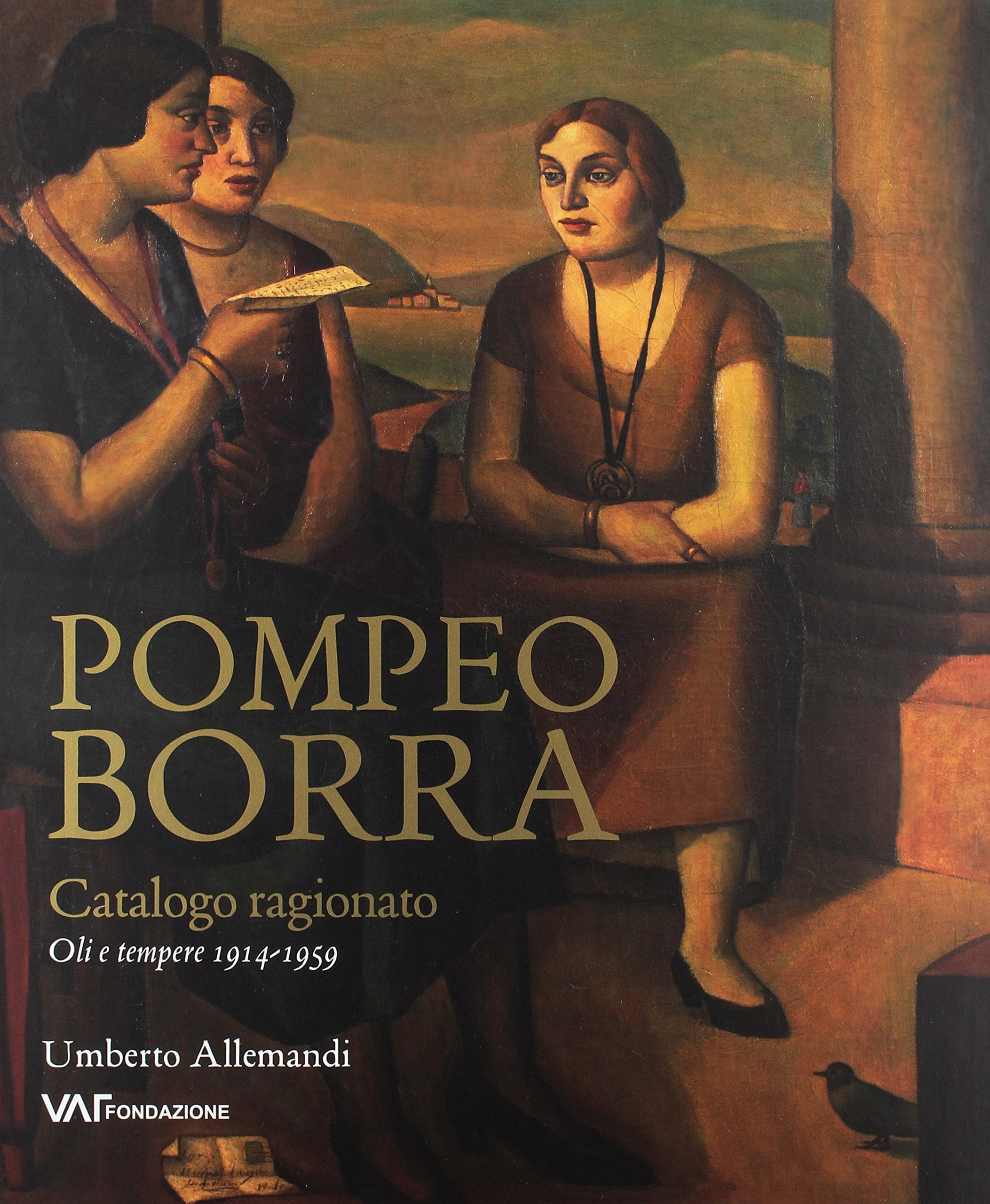 Pompeo Borra.
Catalogo ragionato.
Oli e tempere 1914-1959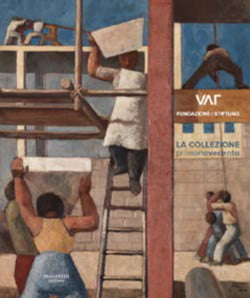 VAF Stiftung. La collezione. Primo Novecento. Volume I. Tomo I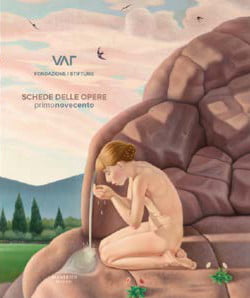 VAF Stiftung. Schede delle opere. Primo
Novecento. Volume I. Tomo II

MONOGRAPH

MONOGRAPH

ì
MONOGRAPH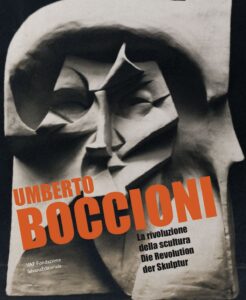 Umberto Boccioni.
La rivoluzione della scultura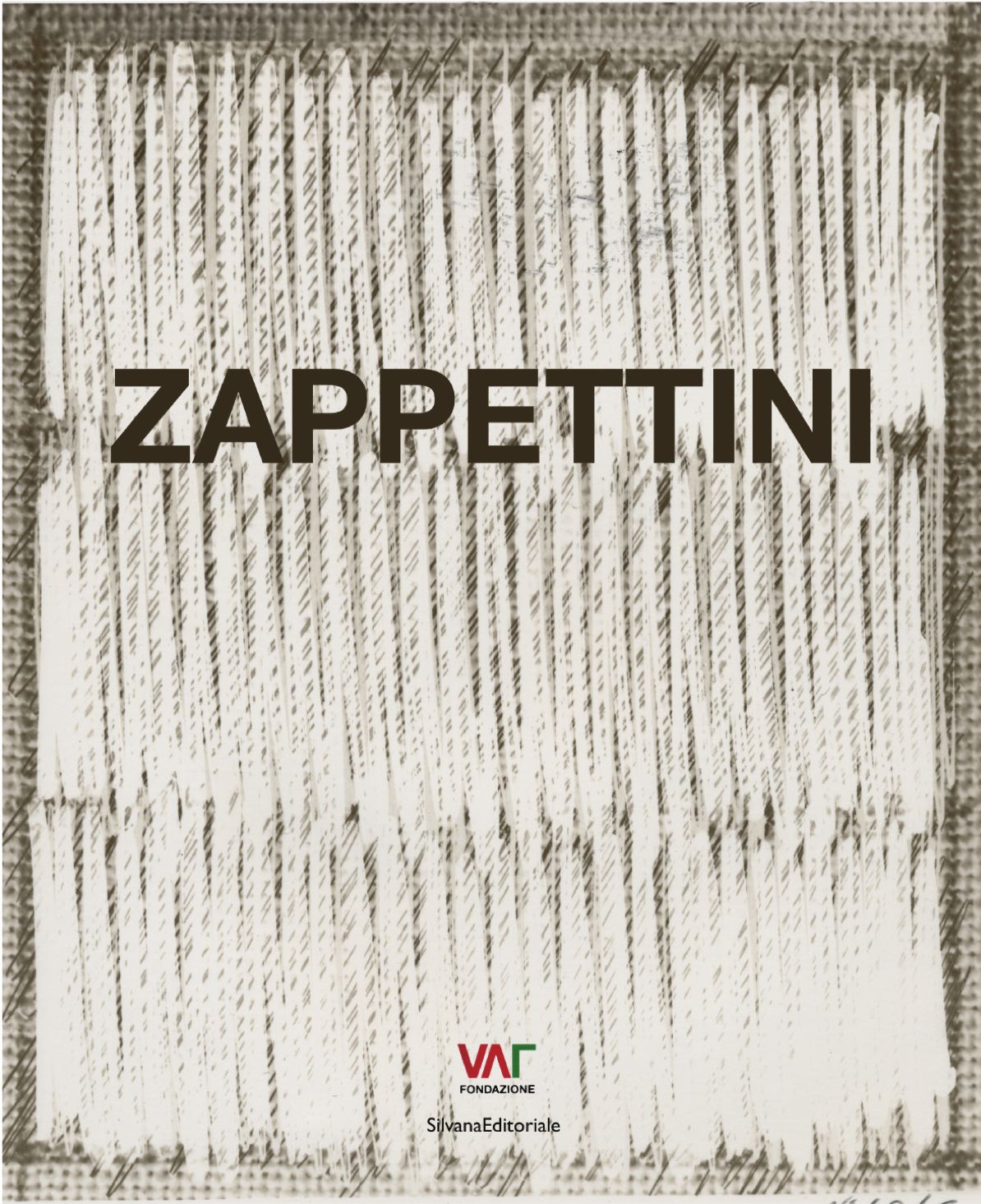 Gianfranco Zappettini.
Pensare in termini di pittura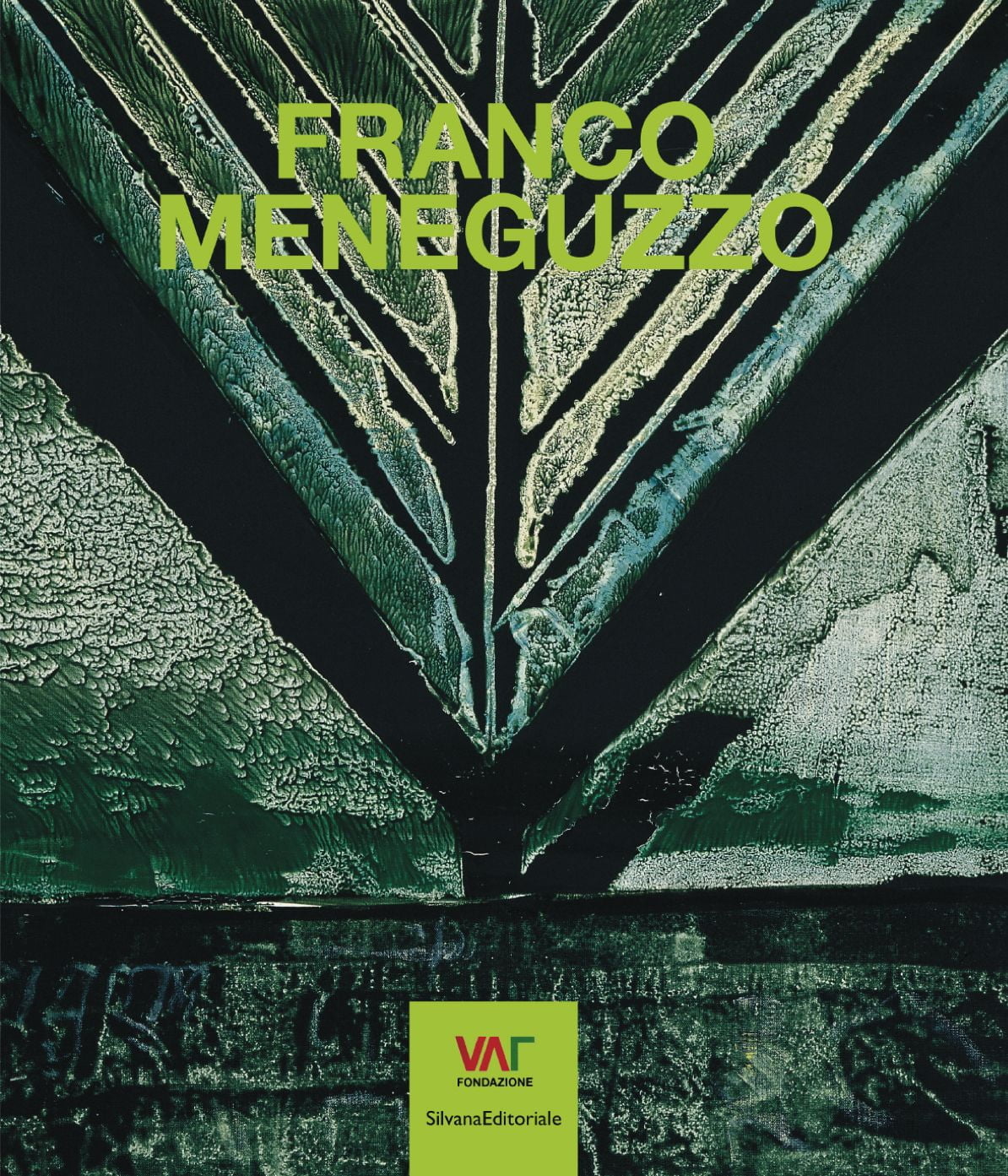 Franco Meneguzzo.
Vita di un pitture rimasto nell'ombra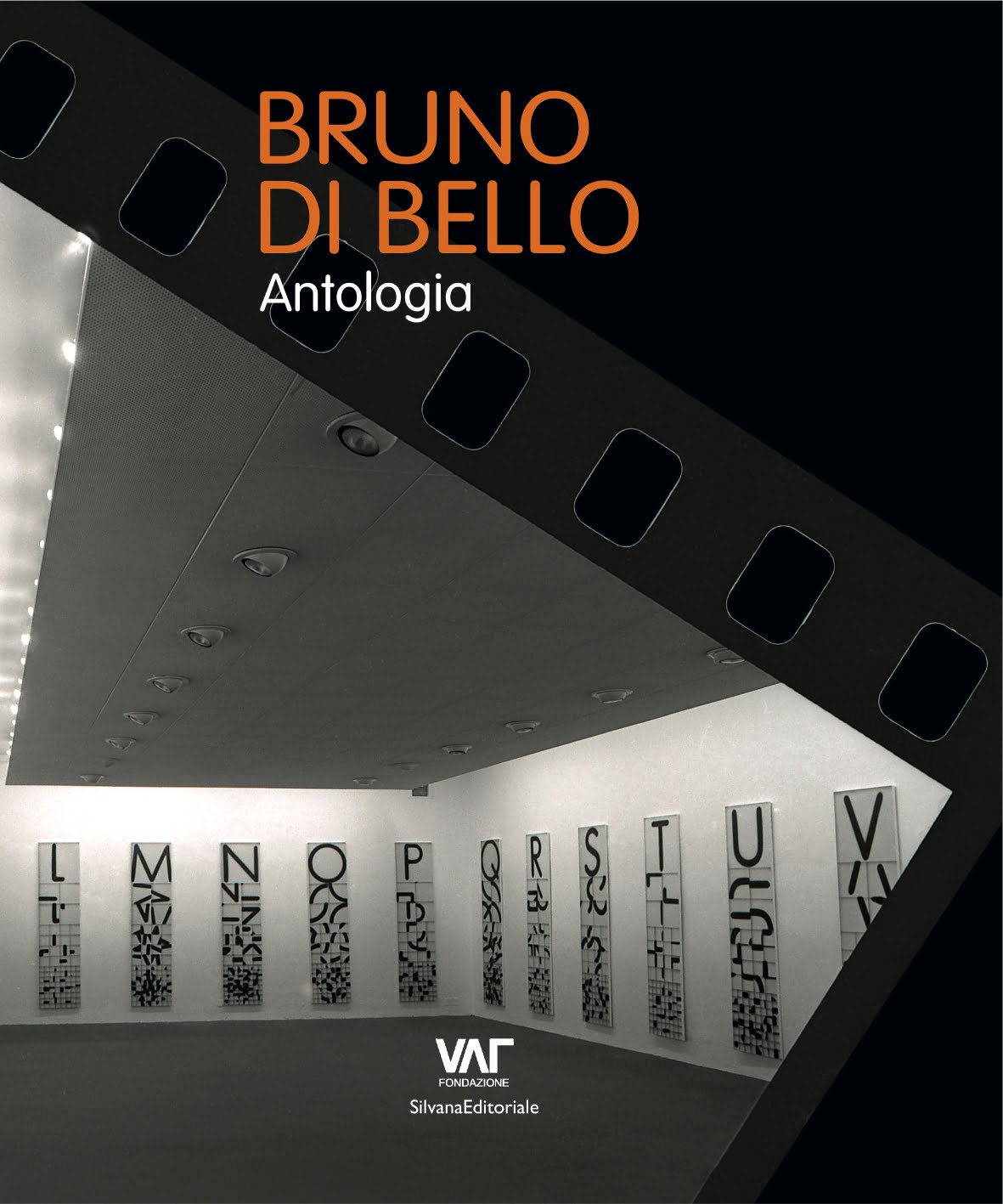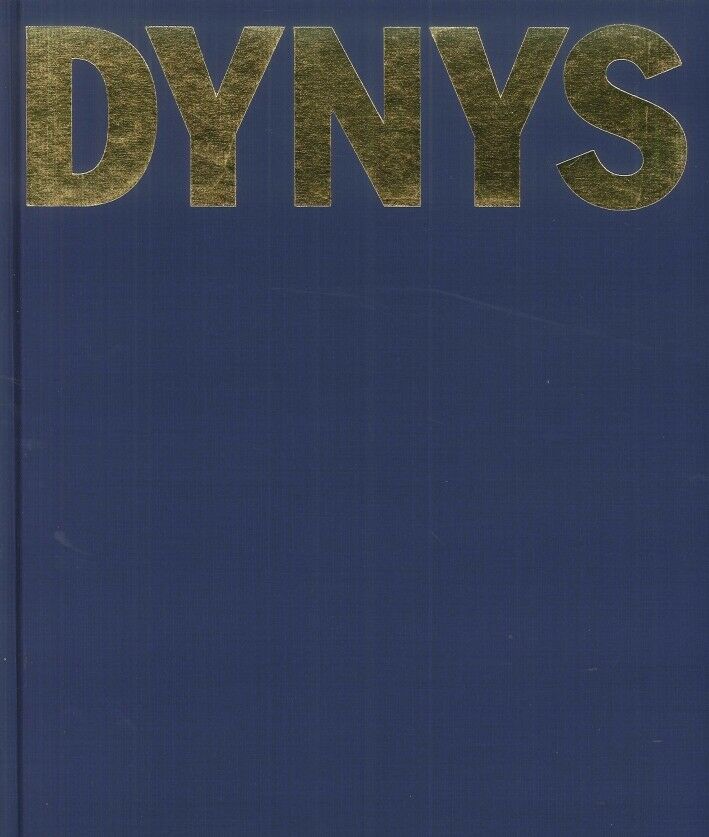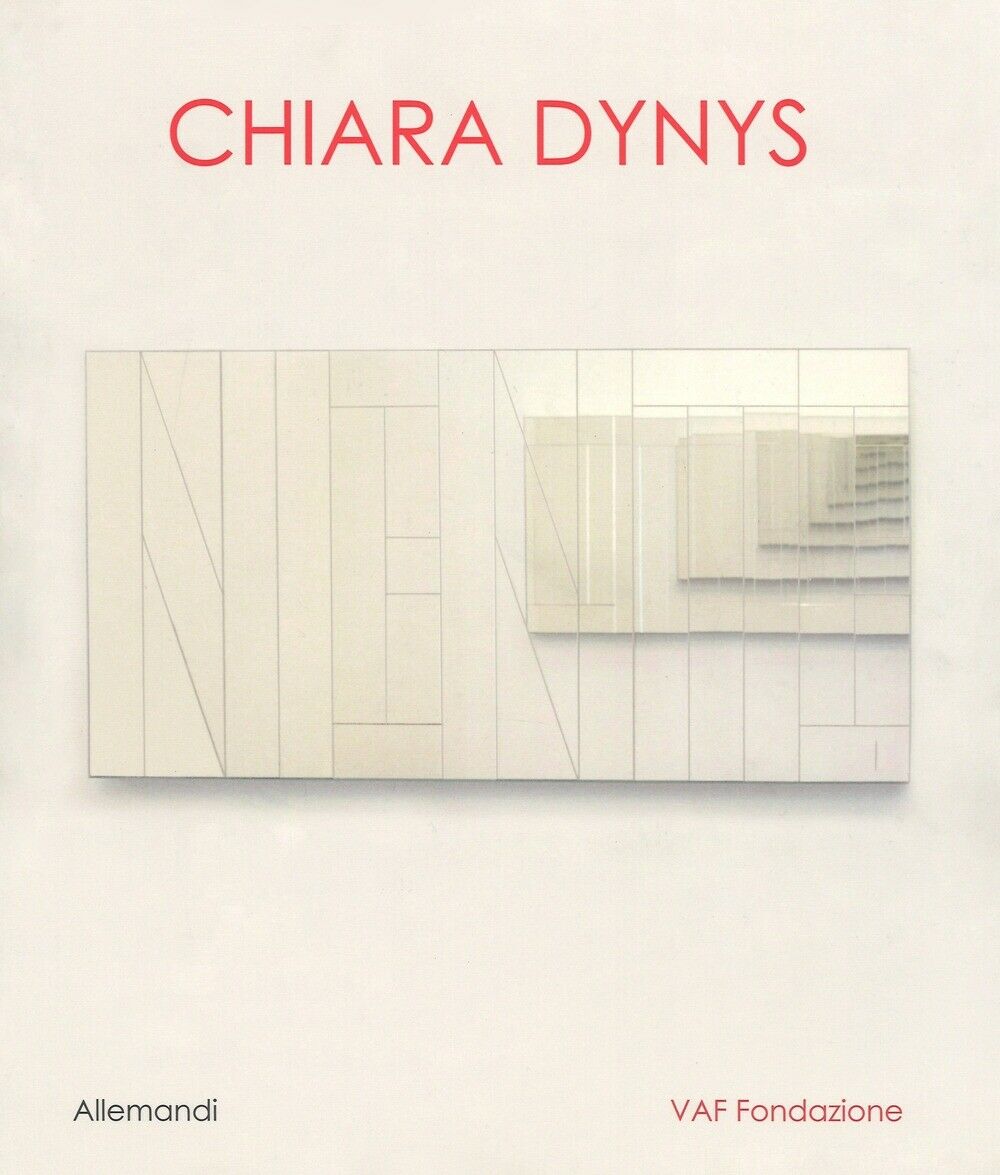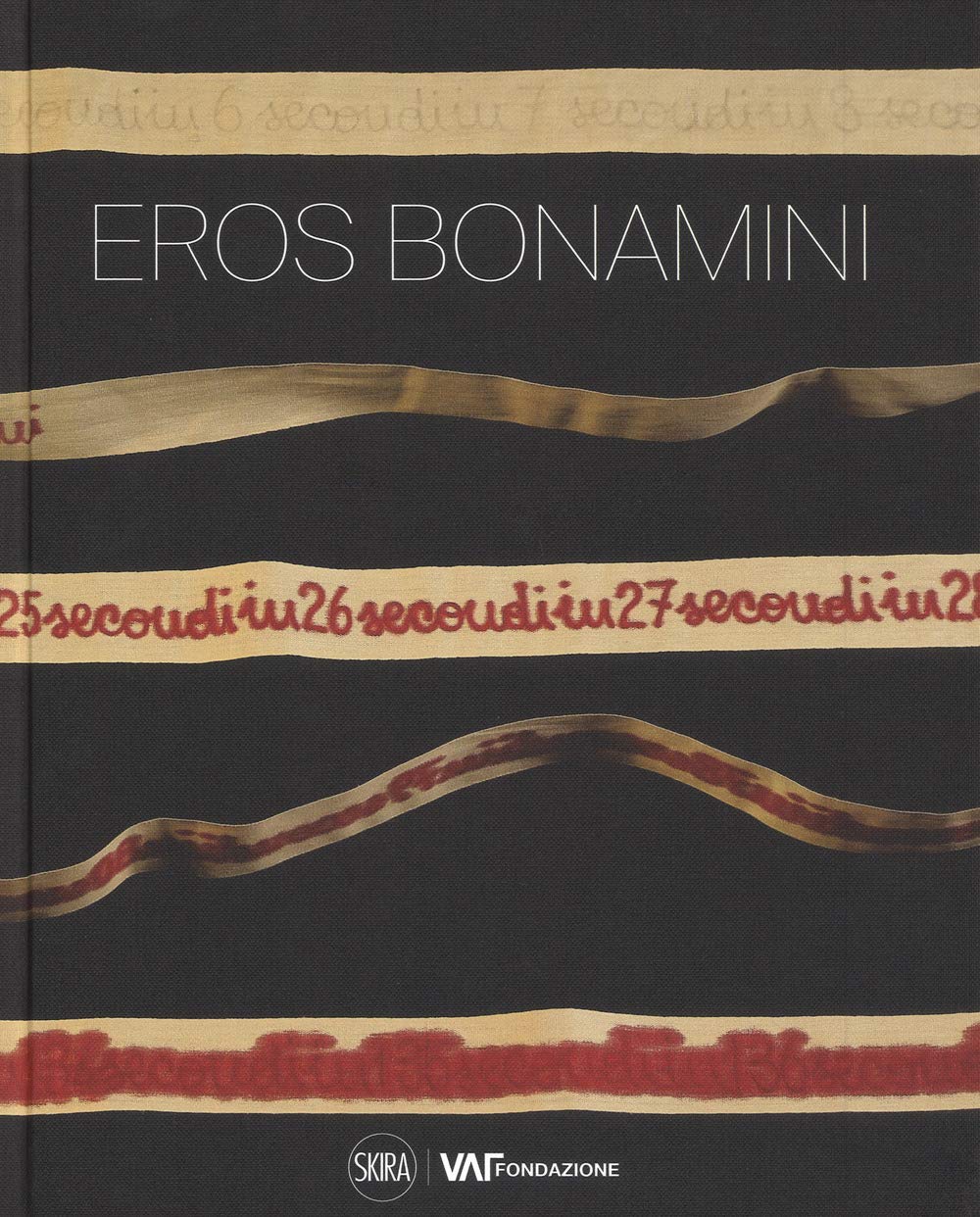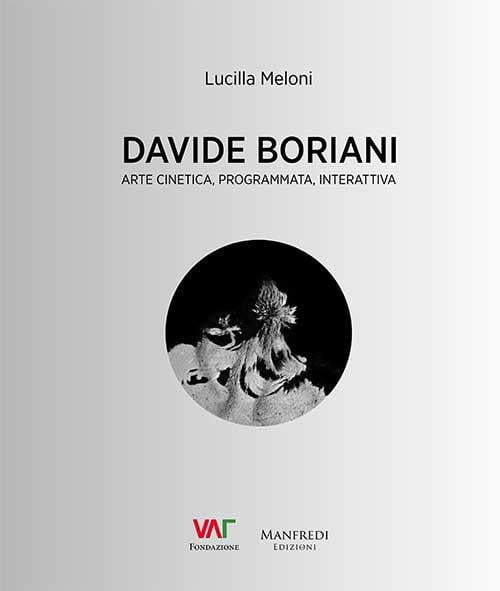 Davide Boriani.
Arte cinetica, programmata, interattiva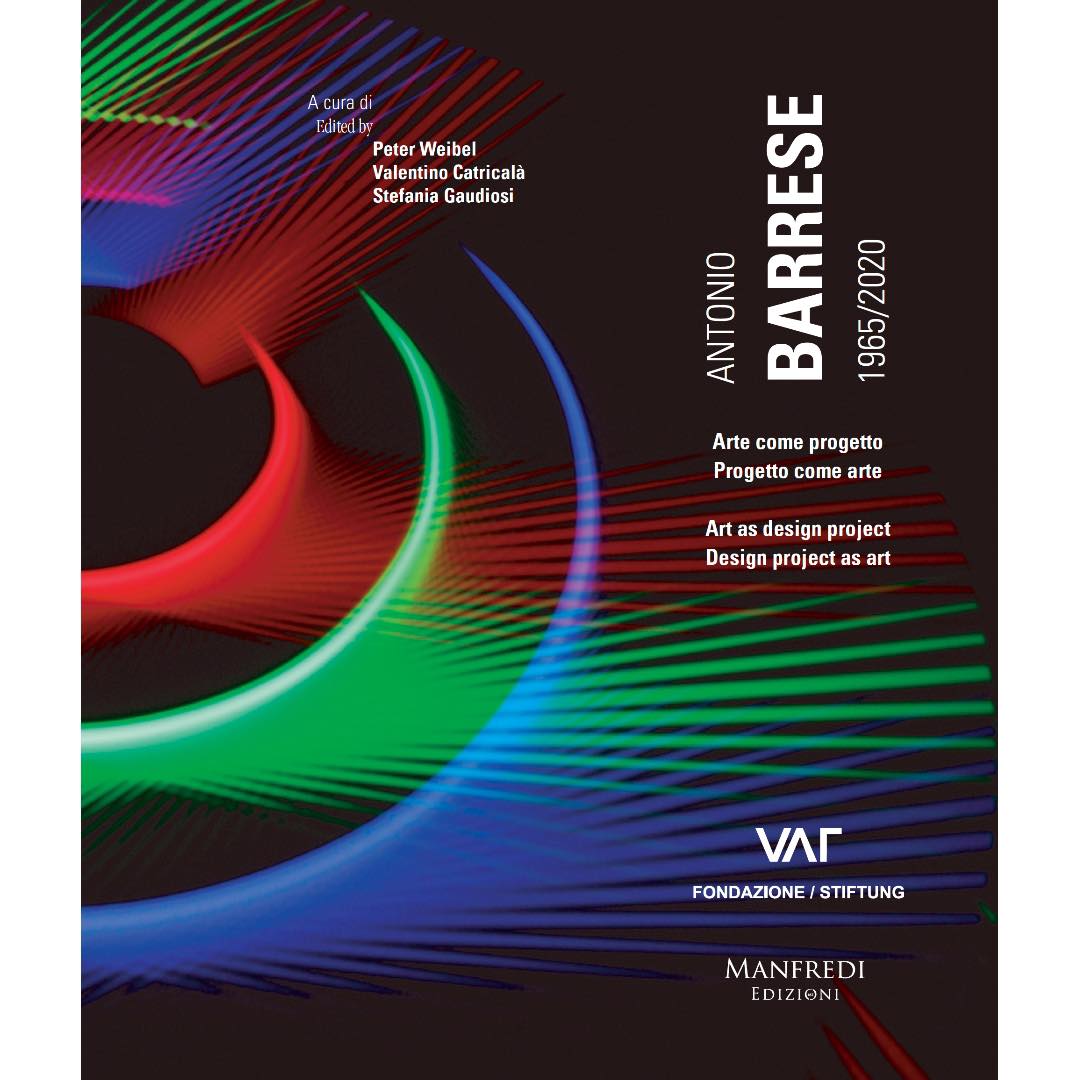 Antonio Barrese 1965 /2020.
Arte come progetto. Progetto come arte

THEMES AND MOVEMENTS

THEMES AND MOVEMENTS

THEMES AND MOVEMENTS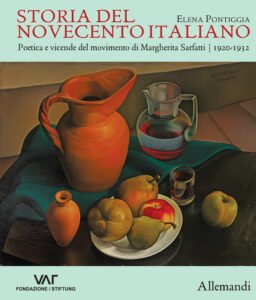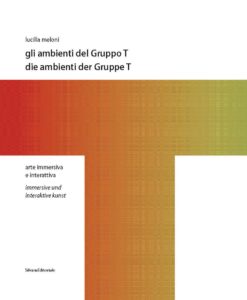 Gli ambienti del Gruppo T: arte immersiva e interattiva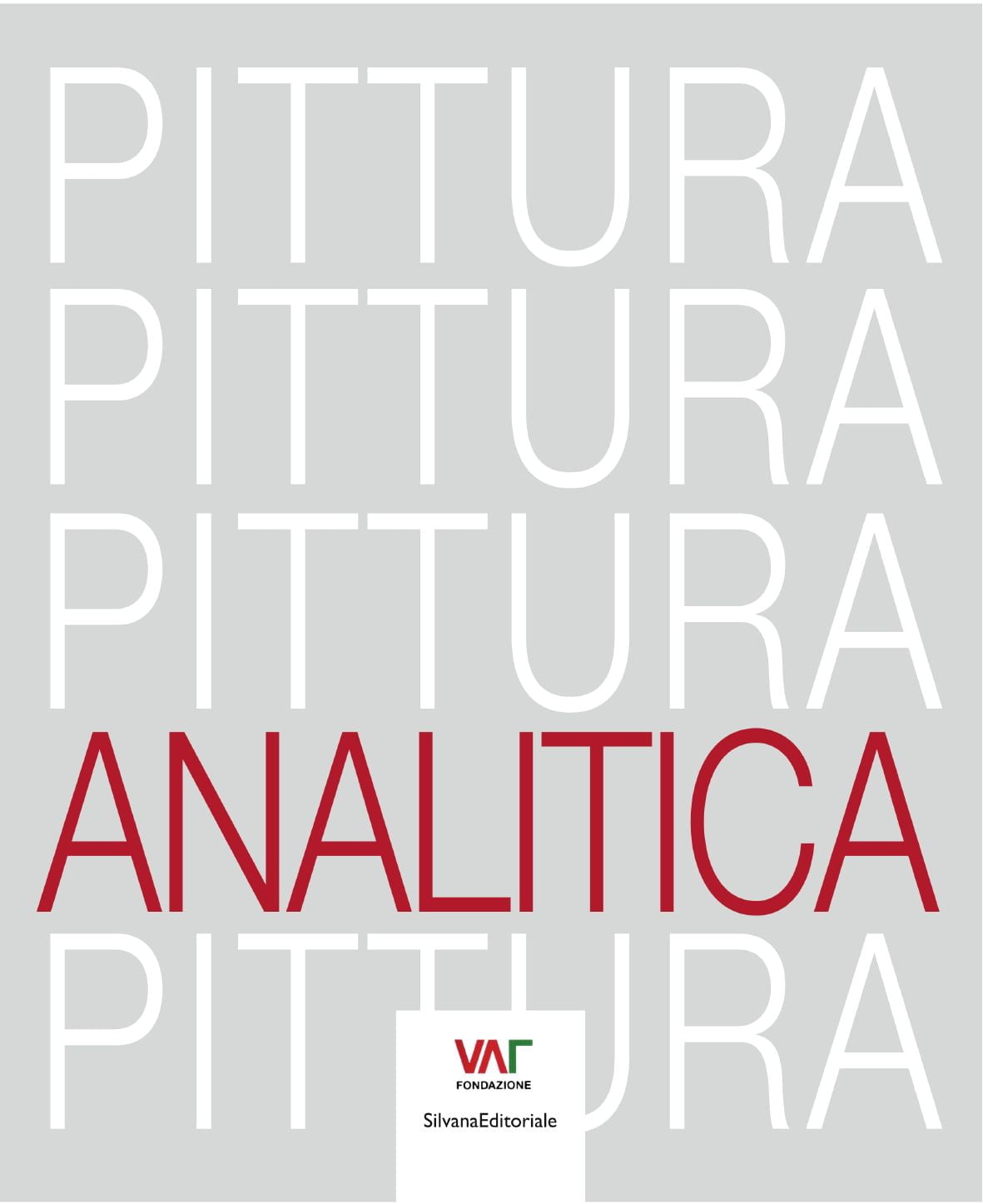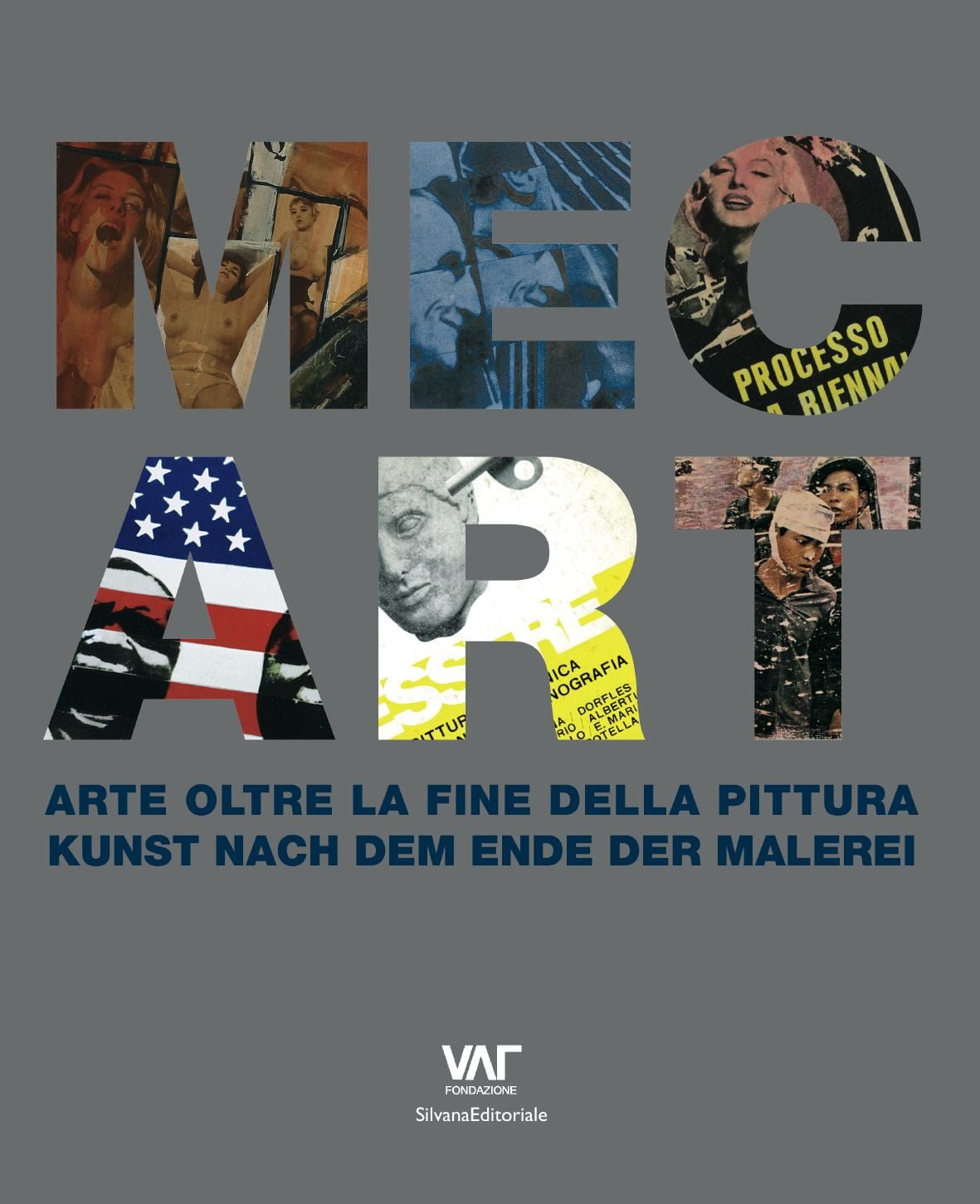 Mec Art. Arte oltre la fine della pittura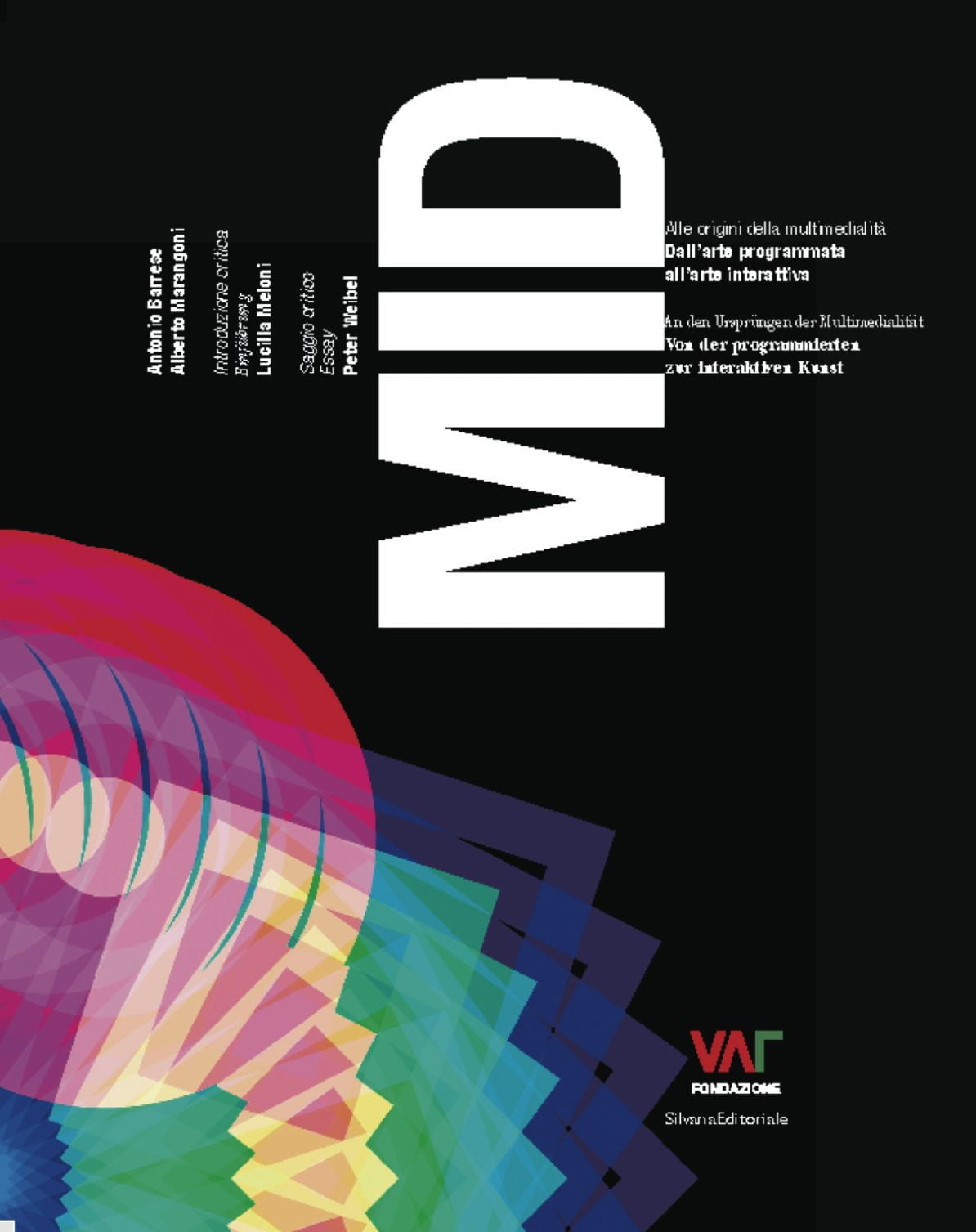 MID. Alle origini della multimedialità. Dall'arte programmata all'arte interattiva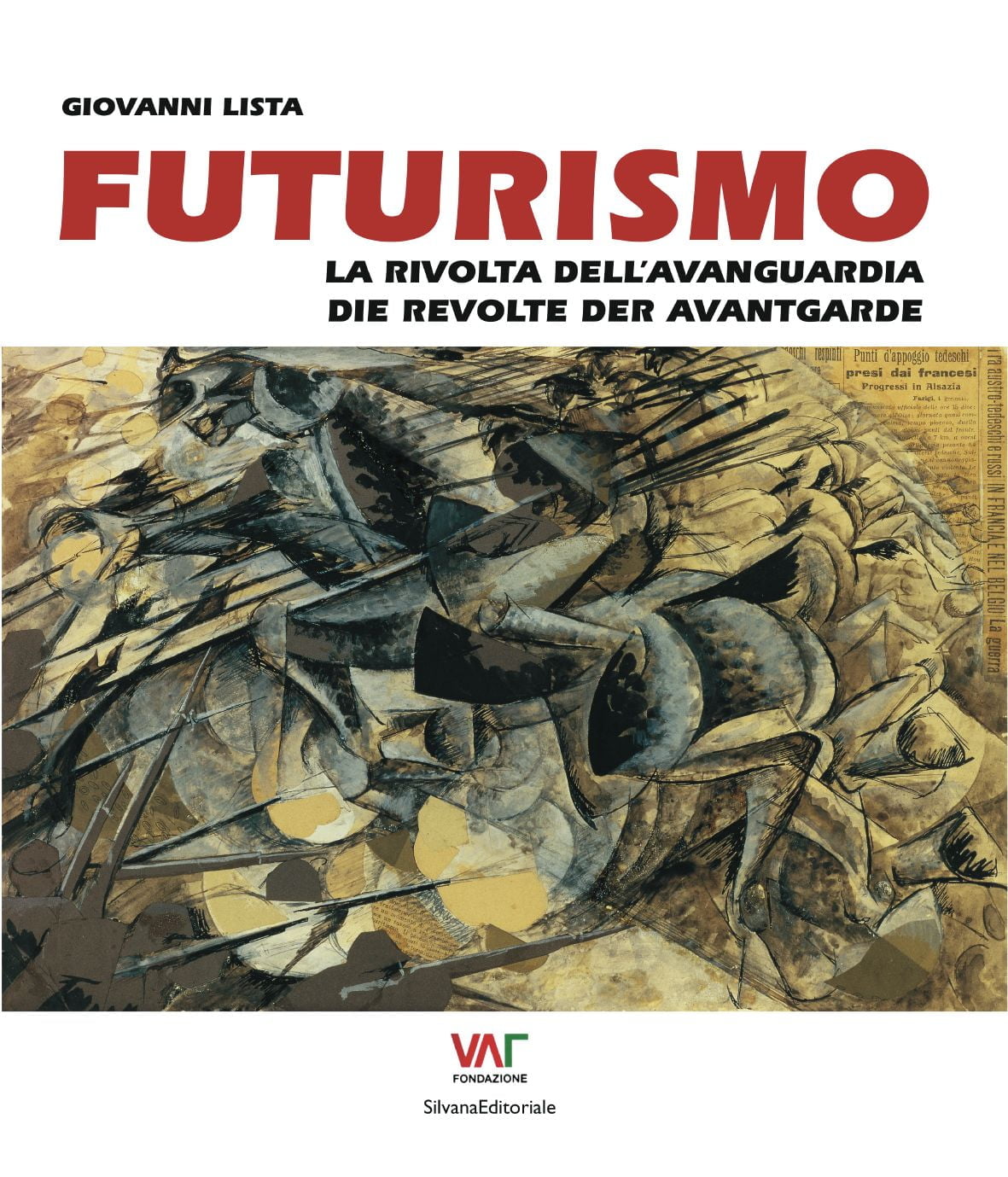 Futurismo. La rivolta dell'avanguardia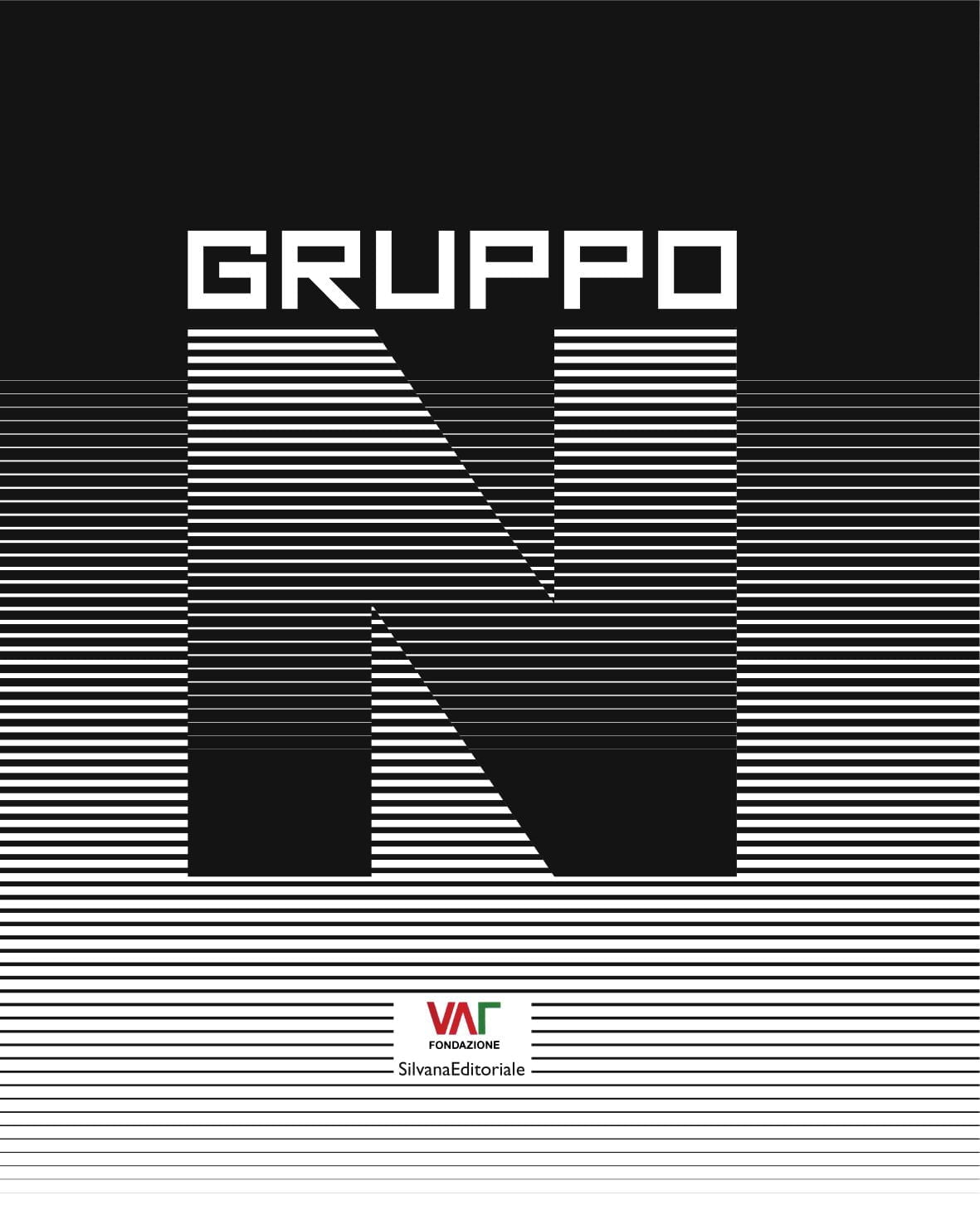 Gruppo N. Oltre la pittura, oltre la scultura, l'arte programmata

EXHIBITION CATALOGUES

EXHIBITION CATALOGUES

EXHIBITION CATALOGUES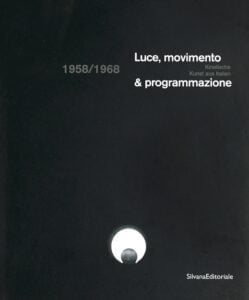 Luce, movimento & programmazione. 1958/1968
Agenore Fabbri. Die informelle Phase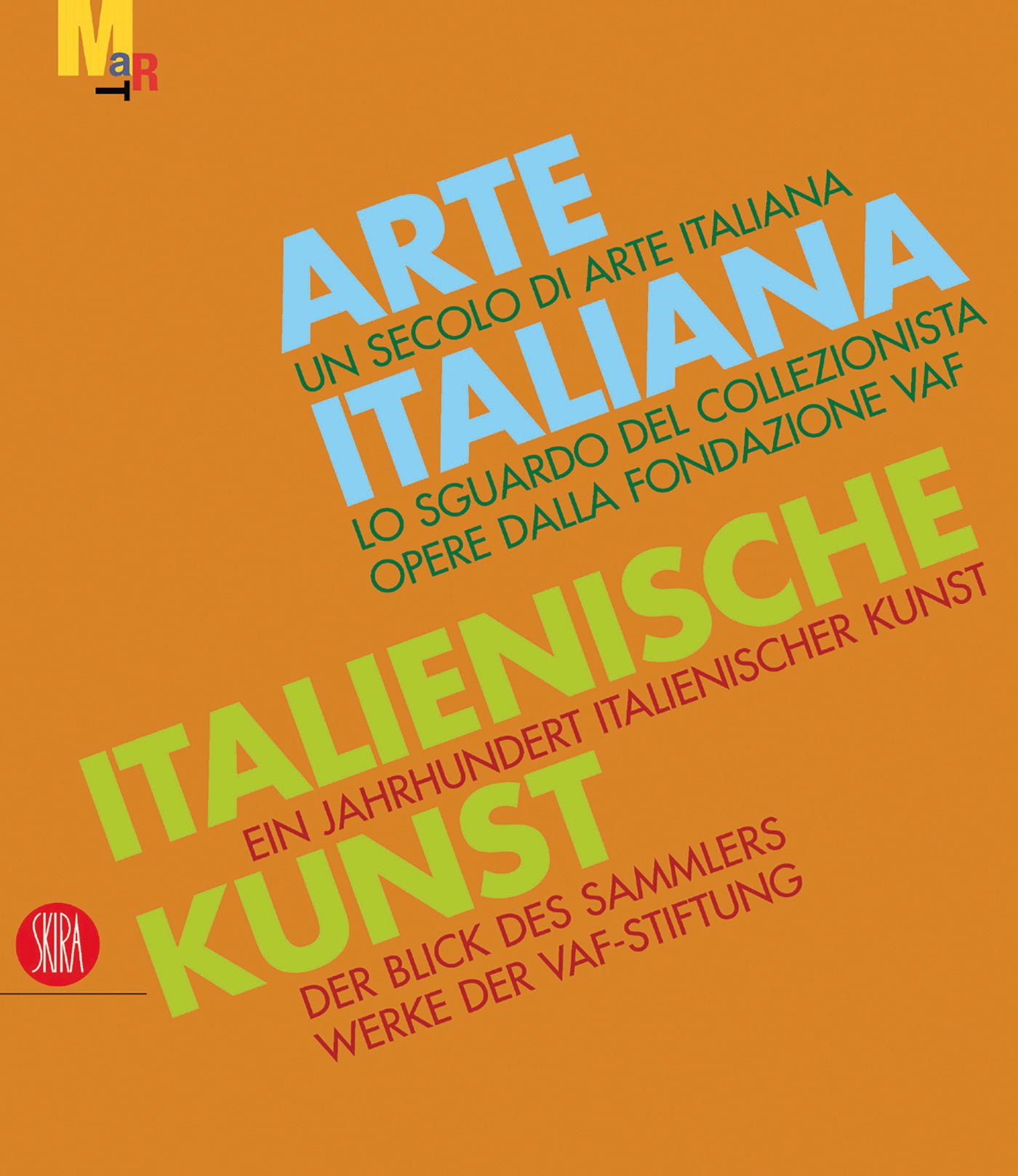 Un secolo di arte italiana. Lo sguardo del collezionista. Opere dalla Fondazione VAF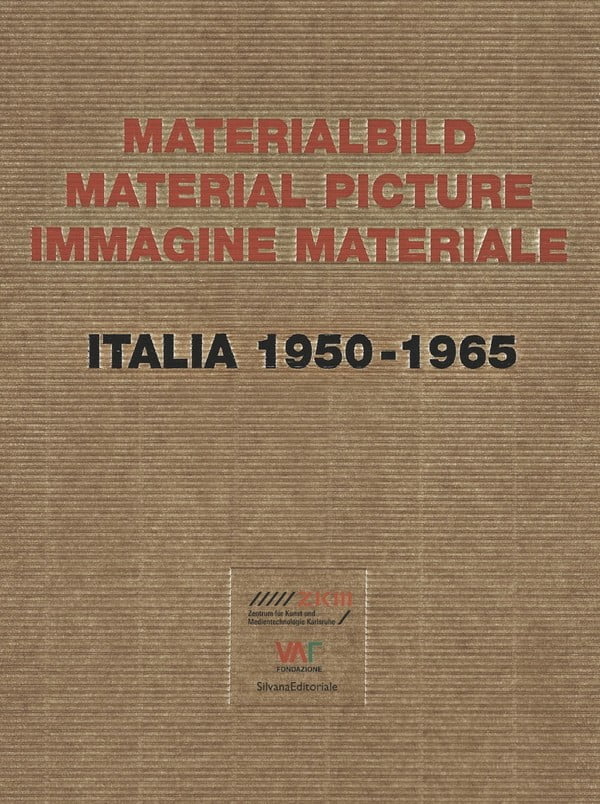 Immagine materiale. Italia 1950-1965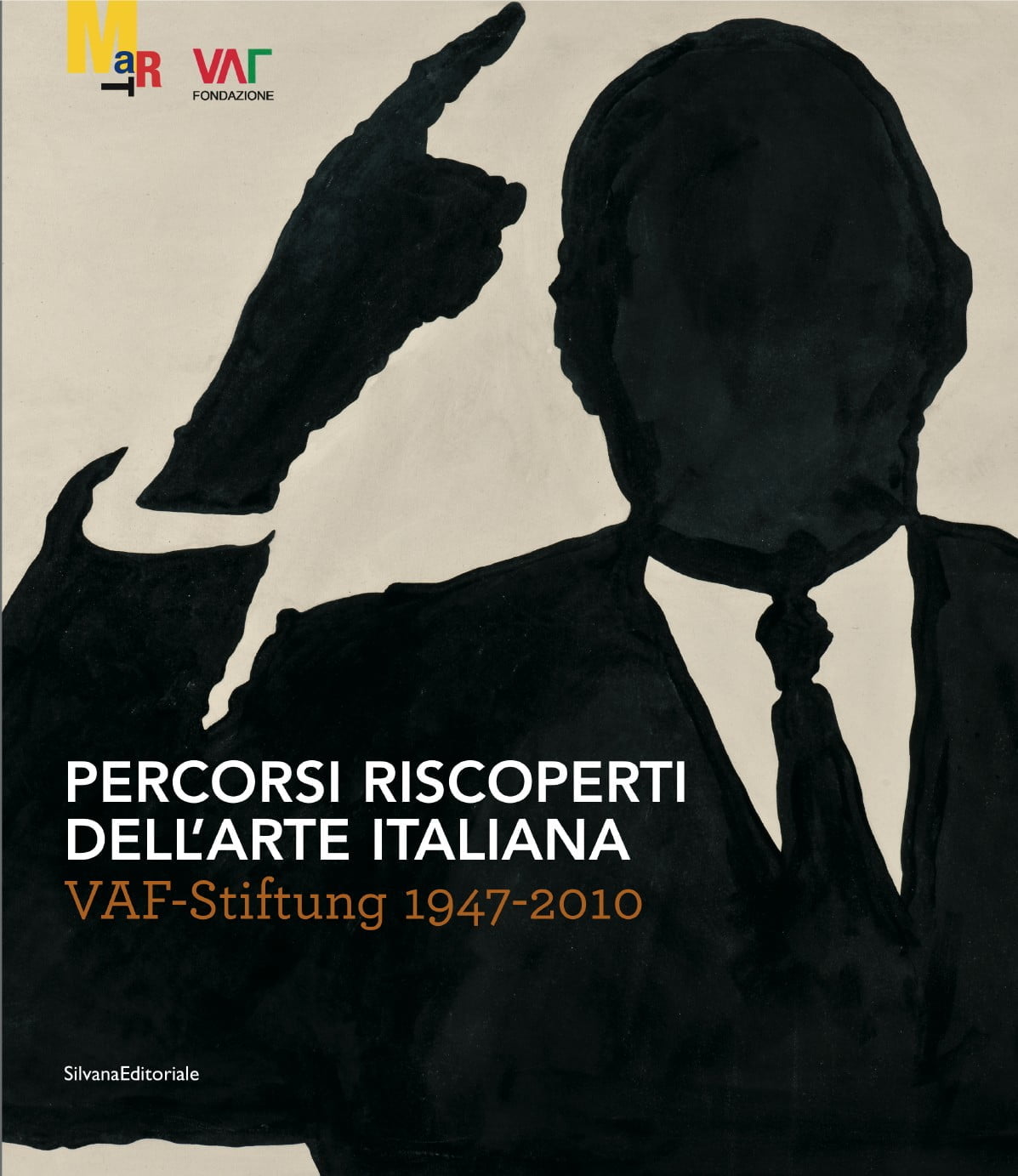 Percorsi riscoperti dell'arte italiana

PREMIO VAF STIFTUNG

PREMIO VAF STIFTUNG

PREMIO VAF STIFTUNG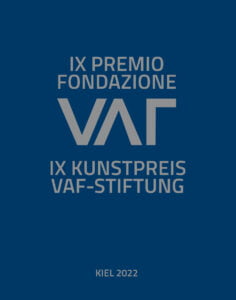 Catalogo Premio – VAF Stiftung 2022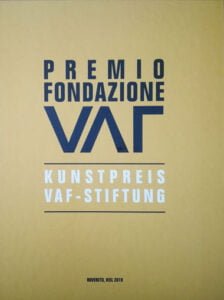 Catalogo Premio VAF – Stiftung 2018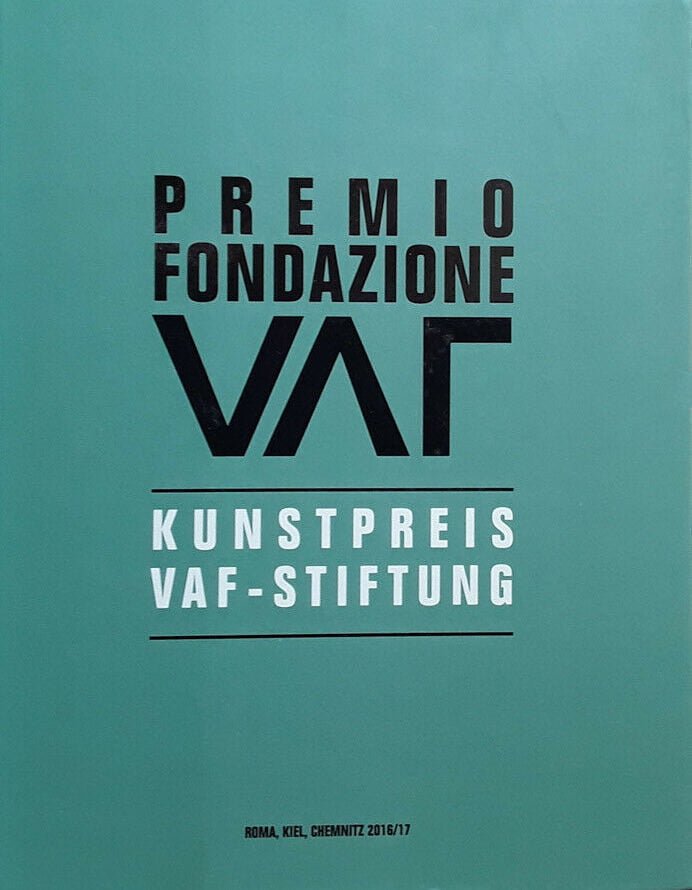 Catalogo Premio VAF – Stiftung 2016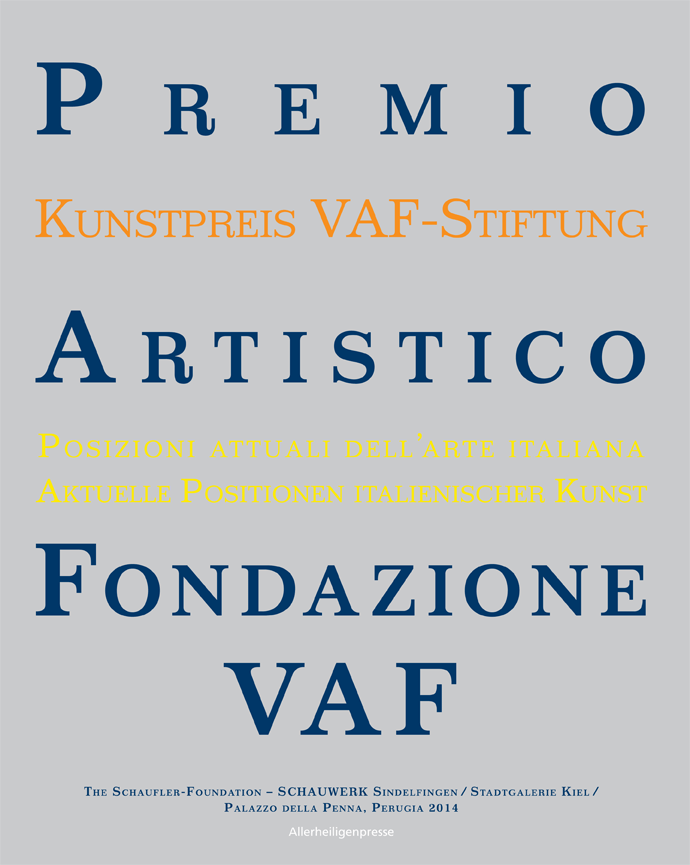 Catalogo Premio Agenore Fabbri – VAF – Stiftung 2014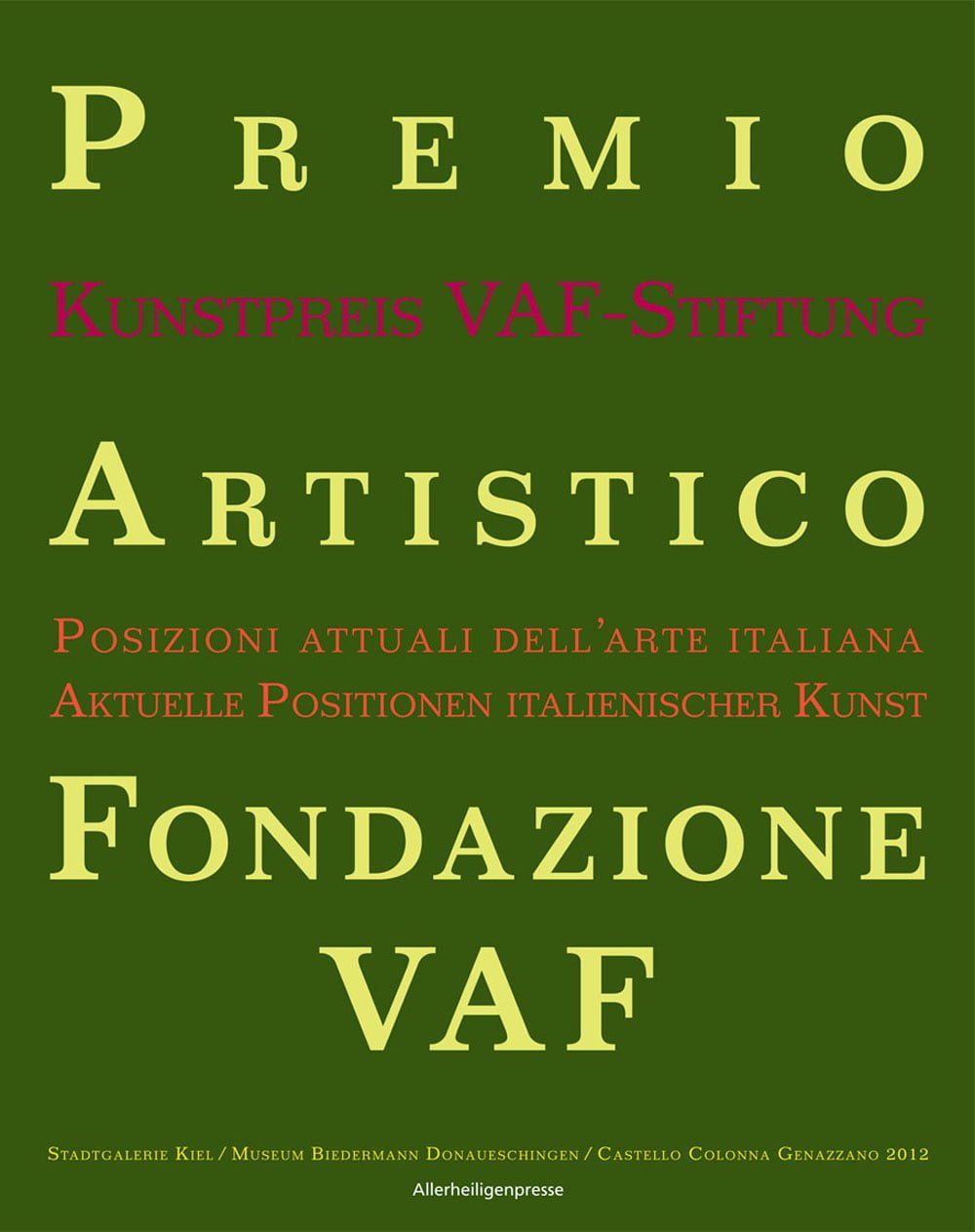 Catalogo Premio Agenore Fabbri – VAF – Stiftung 2012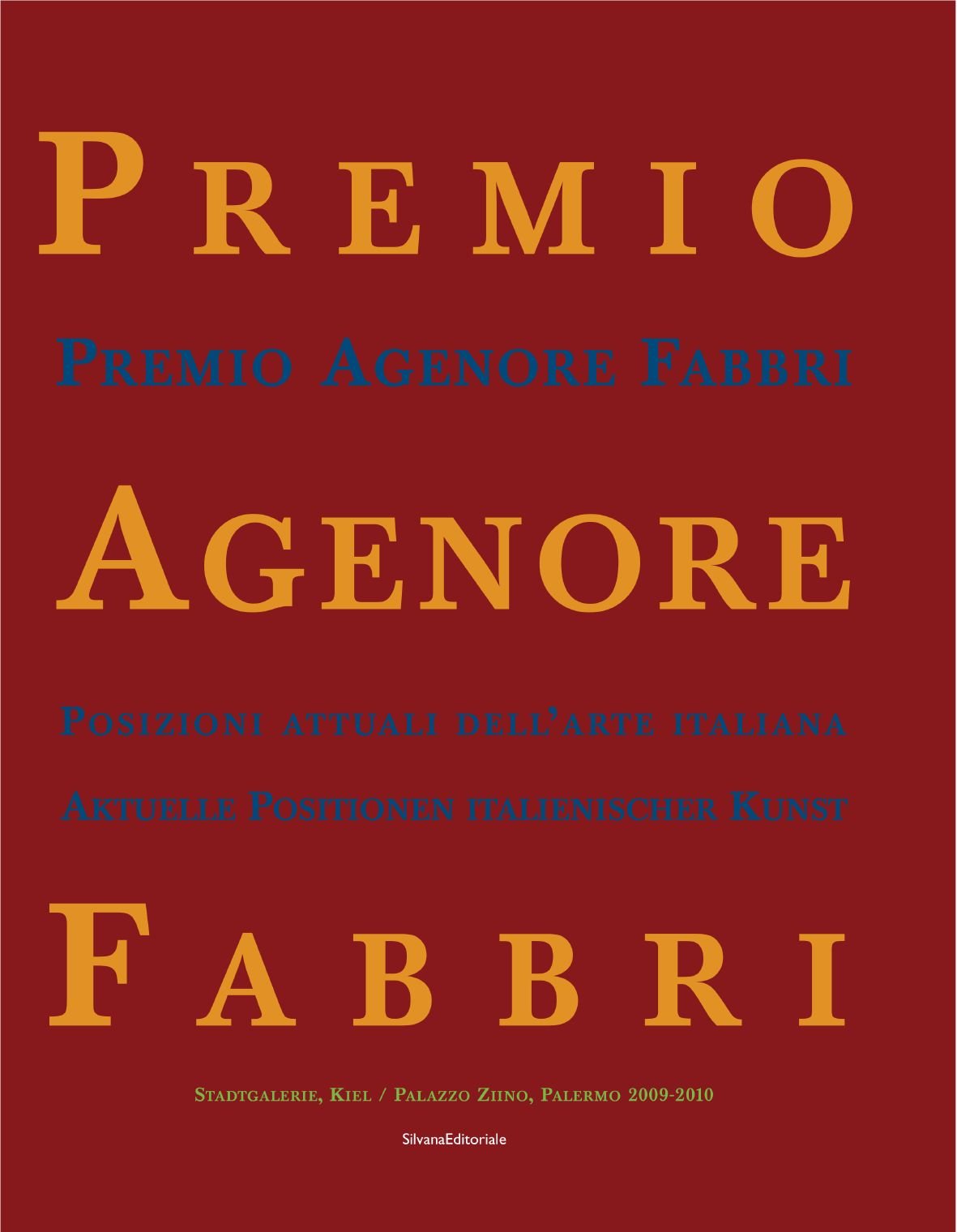 Catalogo Premio Agenore Fabbri – VAF – Stiftung 2009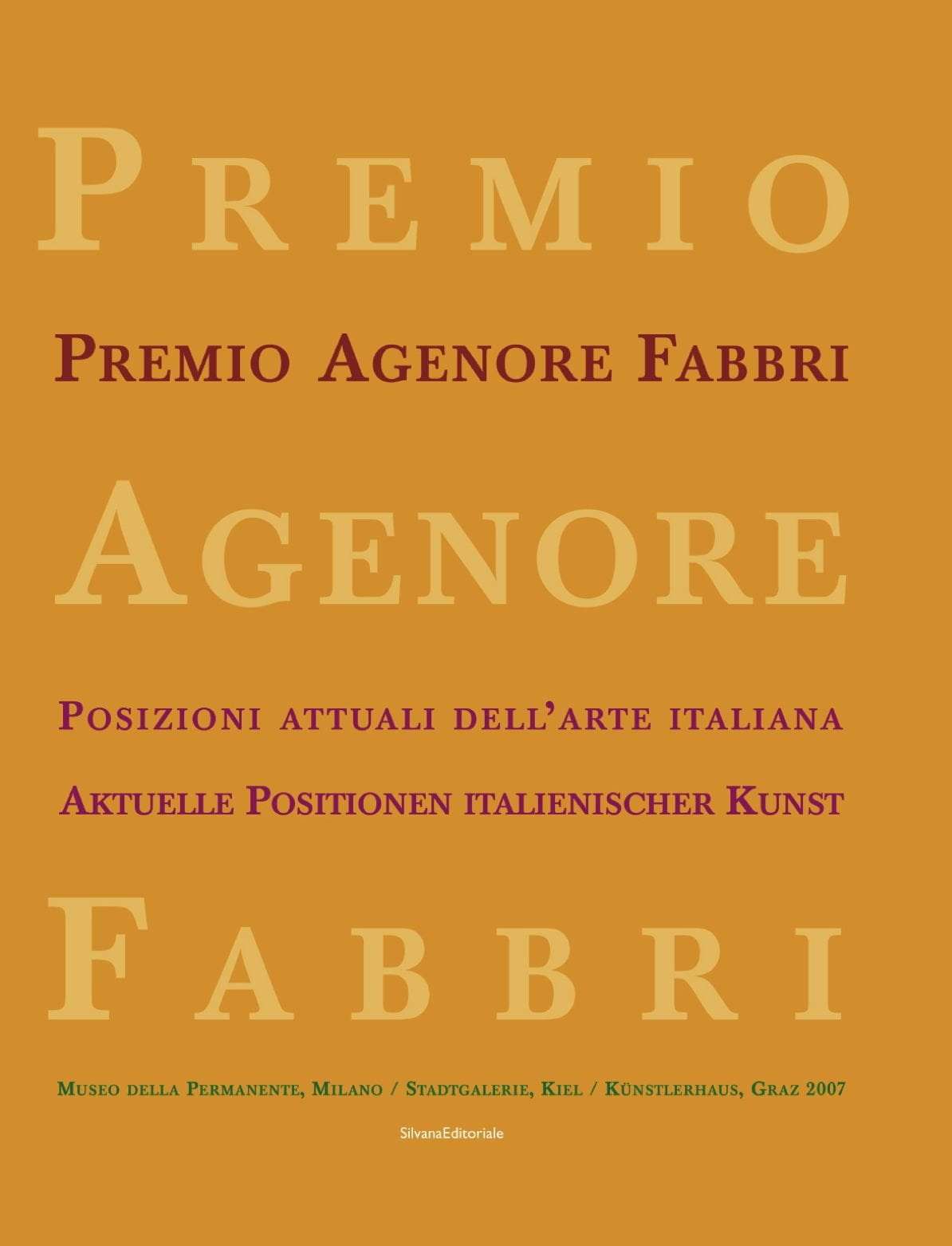 Catalogo Premio Agenore Fabbri – VAF – Stiftung 2007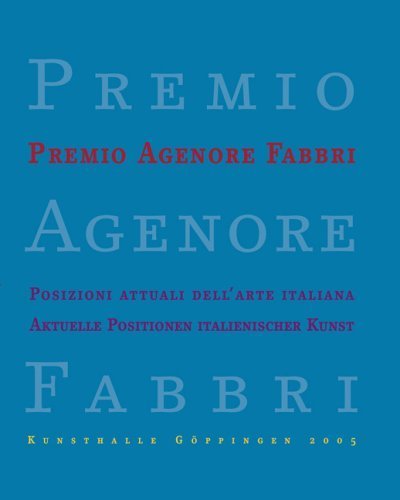 Catalogo Premio Agenore Fabbri – VAF – Stiftung 2005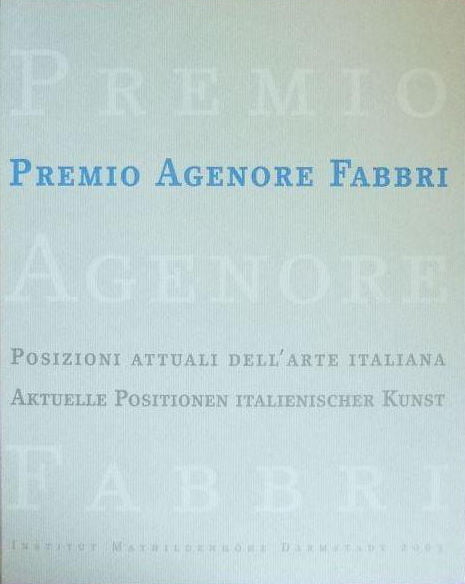 Catalogo Premio Agenore Fabbri – VAF – Stiftung 2003

YOUNG ARTISTS

YOUNG ARTISTS

YOUNG ARTISTS
on the threshold of the new Millennium
on the threshold of the new Millennium
on the threshold of the new Millennium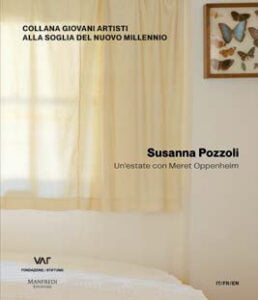 Susanna Pozzoli – Un'estate
con Meret Oppenheim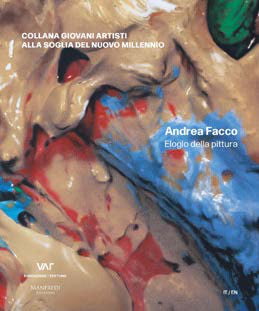 Andrea Facco – Elogio della pittura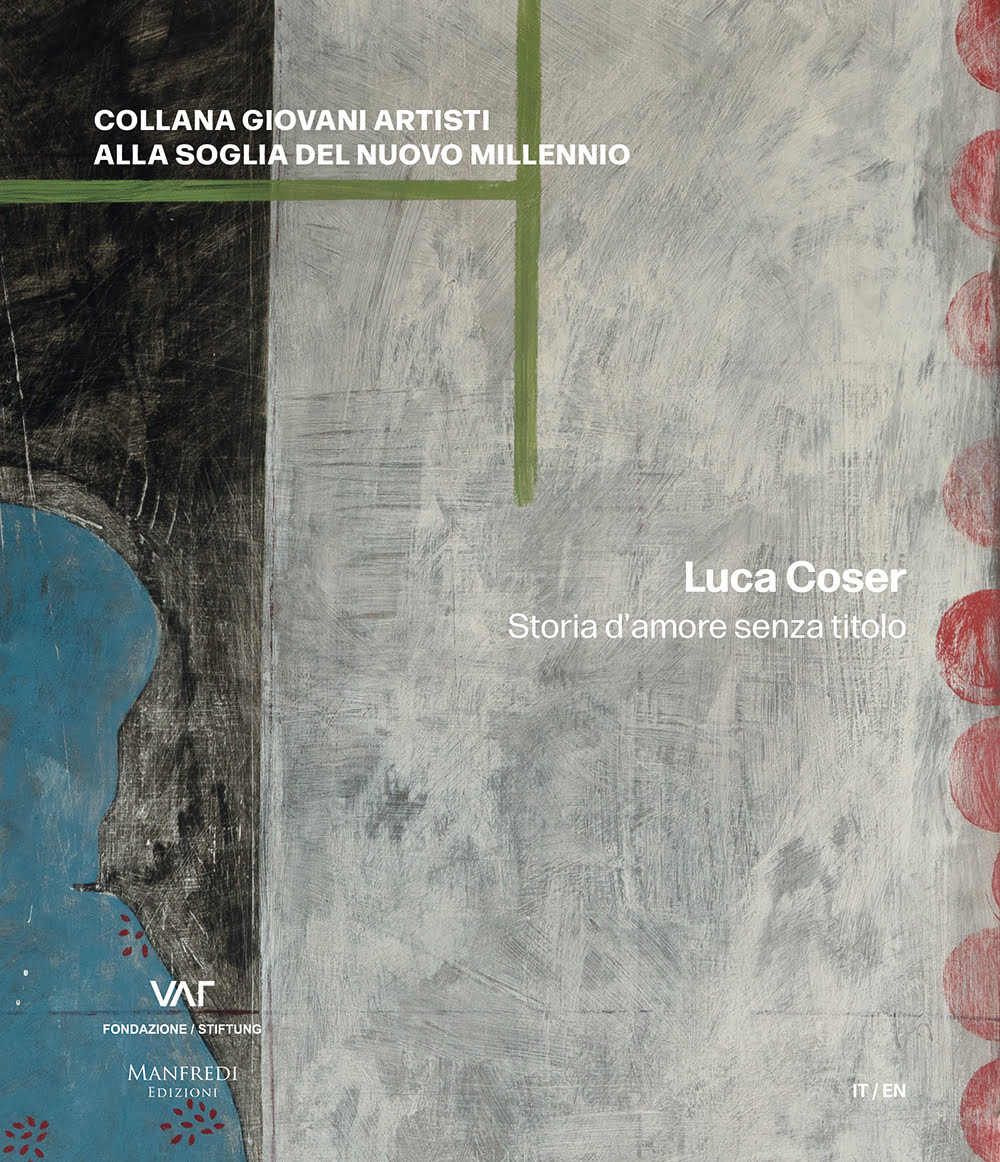 luca Cosder – Sroeia d'amore senza titolo